Everything we value comes from nature. 
A healthy wildlife-rich environment is important for its own sake, but we also know that it's fundamental to society's wellbeing and the success of the nation's economy. Land that is managed well for wildlife and agriculture gives us nutritious food and drink, as well as beautiful places to walk, play and exercise.
It also gives us a vibrant economy, clean air and water, resilience to flooding and drought, and reduces the impacts of climate change. These are all public benefits derived from ecosystem services.
The Government's 25 year plan for the environment offers new policies that recognise the monetary value of the natural environment and the services that it gives us every day. BBOWT looks forward to working with landowners and managers to create more and better connected wildlife-rich landscapes that give wider public benefits for us all.
A local example of nature's value: Chimney Meadows nature reserve
We have taken a good hard look at Chimney Meadows in Oxfordshire, one of our largest nature reserves, to assess the public benefits that come from this land, which is now managed for the natural environment instead of conventional agriculture.
The results are astonishing: Chimney Meadows as a nature reserve has four times as much value to the public than if it was a conventional farm.
You can read more about Chimney Meadows in the report below, which should be of particular interest to anyone making local and regional policies for development, infrastructure and health.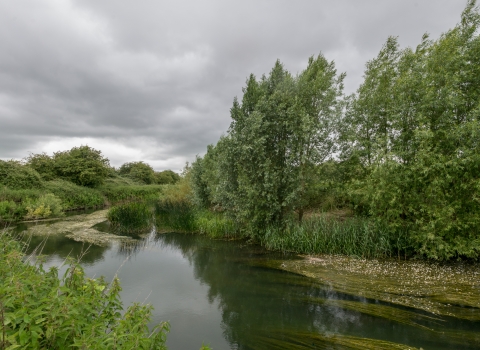 Chimney Meadows Ecosystem Services Assessment 2017
In 2017, we published a report which found that the management of Chimney Meadows Nature Reserve by BBOWT for the purpose of conserving native plants and breeding waders and wildfowl provided ecosystem services to society of at least four times the value as intensely managing the site as an arable farm.
Read the report
Find out more
Find news updates and information about BBOWT's campaigns.