We stand up for wildlife.
We are the only voluntary organisation in the region concerned with all aspects of nature conservation. Our three counties have suffered from 70 years of habitat destruction. We can help nature recover, but we rely on the support of our members to create an environment rich in wildlife, valued by all.
Who we are
The Berks, Bucks and Oxon Wildlife Trust (BBOWT) is one of 46 Wildlife Trusts working across the UK. Since 1959 we have worked with local people to make Berkshire, Buckinghamshire and Oxfordshire rich in wildlife and protect special places for generations to come.
Our team of 150 staff is supported by 1,800 volunteers, who work together to help nature's recovery. We are governed by our Board of Trustees, who oversee the governance and strategic leadership of the Trust. We receive no core governmental funding: our work is made possible by the generosity of our members and other supporters.
What we do
Our vision is an environment rich in wildlife, valued by all. Our mission is to create a Living Landscape across our towns, cities and countryside, and inspire our communities to act for nature. Find out more about our work below.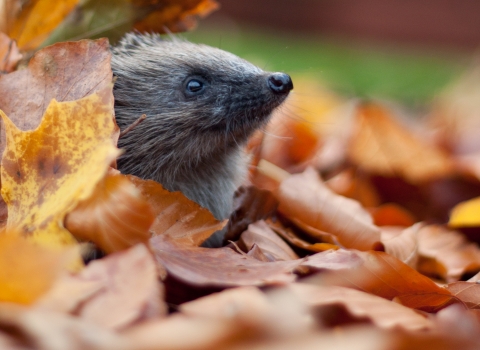 Wildlife and planning
We offer advice to individuals, planners, developers and landowners about how to protect and enhance gardens and habitats for wildlife. Our advice has influenced more than 3,000 hectares of land for the benefit of wildlife.
Find out more about our work
Watch highlights from our work last year, or keep up to date by reading our news, blogs and publications.
Read our latest blogs
News about our work
Join in with our work
As a voluntary organisation, we rely on the support of our members and volunteers to help us protect wildlife in our area. Find out how you can join in.
Being accountable
Berks, Bucks & Oxon Wildlife Trust is registered with the Fundraising Regulator. We have made a public Promise to adhere to best practice, honesty, transparency, clarity and accountability in all fundraising activity, enabling you to give with confidence.
If you have any concerns about the way we fundraise, we encourage you to get in touch with your feedback. Please do so by contacting George Murray, Head of Marketing at the Berks, Bucks and Oxon Wildlife Trust. Read our Complaints Procedure here. If we cannot resolve your complaint, we accept the authority of the the Fundraising Regulator to make a final adjudication.