A Nature Recovery Network
Making space for nature
We have a vision for a future where wildlife thrives across our landscapes and nature is welcomed into our lives once more, where our urban spaces are a green oasis, and seeing a curlew or a water vole is no longer a rare experience.
Along with other Wildlife Trusts across the UK, we are calling for a Nature Recovery Network to put space for nature at the heart of our farming and planning systems, to bring nature into the places where most people live their daily lives, and to repair our fragmented and degraded landscape. We need new laws, including an Environment Act passed by the Westminster government, to ensure this happens. In it, local Nature Recovery Maps would be produced to achieve key Government targets for increasing the extent and quality of natural habitats, turning nature's recovery from an aspiration to a reality.
A thriving natural environment is not a luxury - it is an urgent necessity. We are facing biodiversity and climate crises. The natural world is worth protecting in its own right. But a healthy, resilient, connected natural environment also offers us the best defence against these crises.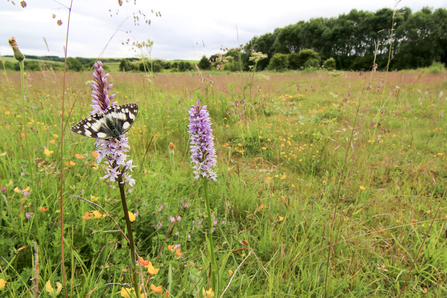 Explore our new Nature Recovery Network map to find out how we are creating new spaces for nature to recover and thrive.
We have torn holes in the web of life that supports us
The UK today is a human dominated landscape. Most original habitats have gone, and natural ecosystems are fragmented. Our nature reserves are precious havens of biodiversity where wildlife thrives. But in the wider countryside, woods, meadows, ponds and other places with lots of wild plants and animals are getting smaller, fewer, more polluted, and more cut-off from each other. Most of our plants and animals are declining. One in ten face extinction.
Given the pressure on land for food, roads and housing, this is not surprising. However, our separation from nature has led to other unintended effects. We have an epidemic of chronic disease, and the worst obesity problem in Europe. Air quality limits are regularly breached. Floods are becoming more common and more destructive. Damage to farmland soils costs us around £1bn a year.
Nature is our life support 
Our lifestyles overlook the value of natural systems – even though nature underpins everything we do. We need healthy soil to grow food in, clean air to breathe, clean water to drink, and green space for exercise and relaxation. No one disputes this – yet our farming and planning systems have often taken us in the opposite direction.
Sir John Lawton, who led a Government review of England's wildlife sites, said: "There is compelling evidence that they are generally too small and too isolated. We need more space for nature." Conservation work by charities, farmers, community groups and individuals shows that wildlife can be brought back when the will and the space is there. Previous generations lived with clouds of butterflies, snowstorms of moths, and hedges shaking with dense flocks of farmland birds. These are biological riches denied to younger people. We need a commitment from the government to make restoring nature a priority, and bring our precious wildlife back.
250,000 miles of road verges that could support wildlife
430,000 hectares of gardens in the UK that could be wild
Meadows support 8x more wildlife than mown grass
70% of the UK is farmland that could help wildlife
Wildlife and natural systems joined up, and working, everywhere
A Nature Recovery Network is a joined-up system of places important for wild plants and animals, on land and at sea. It allows plants, animals, seeds, nutrients and water to move from place to place and enables the natural world to adapt to change. It provides plants and animals with places to live, feed and breed.
Every space in Britain must be used to help wildlife.
Protected wildlife sites alone cannot meet the needs of wildlife or our society. To achieve that, we also need to provide effective protection for the many other places in the landscape that are still rich in wildlife despite the many pressures they face, and join wildlife rich places together.
Building a Nature Recovery Network requires detailed information: where wildlife is abundant or scarce; where it should be in future; which places are most important; and where there is opportunity for positive change.
There are opportunities across our landscape to join habitats together, both on a grand scale and a small one.
Our roads
From this...
Major roads are impassable barriers for many species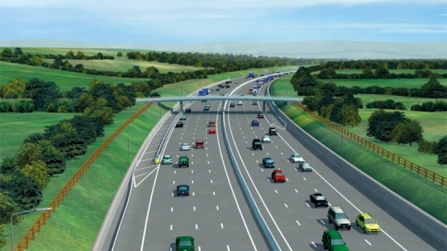 ... to this
Green bridges could link up habitats so wildlife can travel between them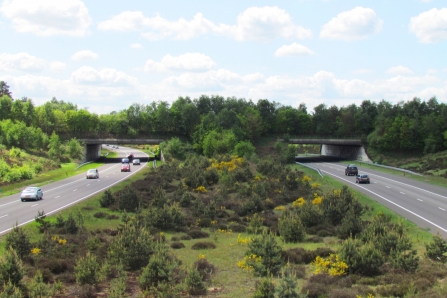 Our homes
From this ...
Many streets are now sealed under tarmac and concrete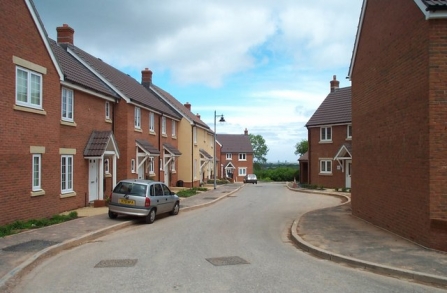 ... to this
Plants and trees improve the street atmosphere, absorb atmospheric pollution, make homes for wildlife, and help reduce flooding
Our cities
From this ...
The sheer mass of concrete in cities heats them up in the summer and provides little space for wildlife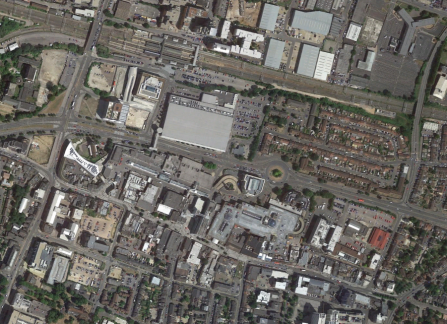 ... to this
Green roofs and spaces absorb heavy rain, cool things down, and provide habitats for plants, insects, mammals and birds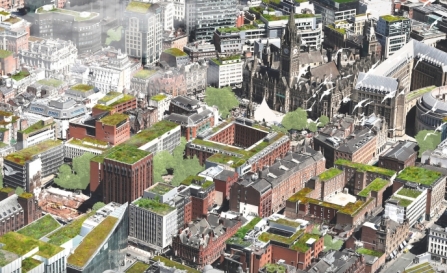 Our public spaces
From this ...
Two-thirds of amenity grassland is close-mown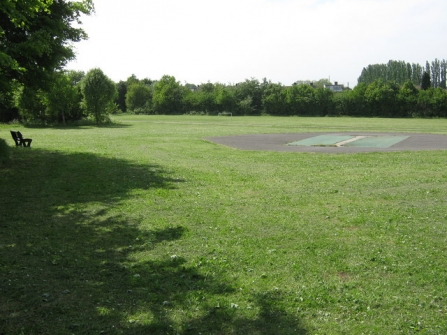 ... to this
Research demonstrates the benefits of meadows to people and wildlife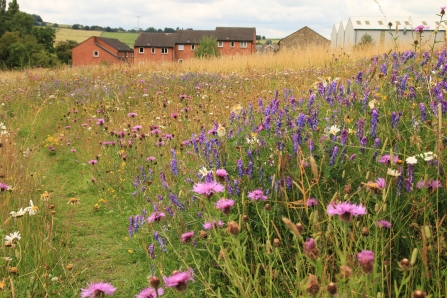 Our farmland
From this ...
Grazing on riverbanks erodes soils and destroys water vole habitat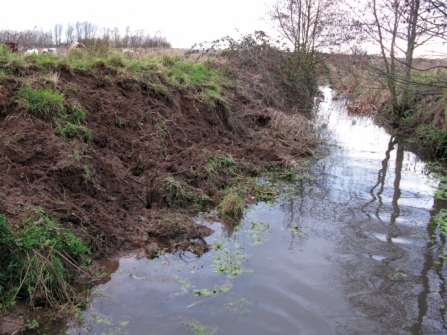 ... to this
Simply fencing off the stream bank allows the plants to return and stabilises the bank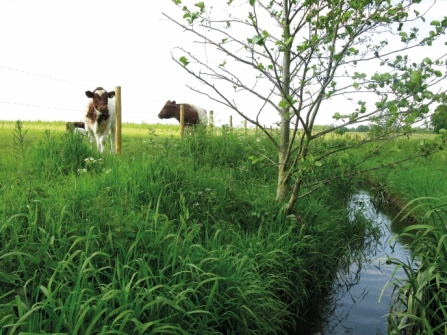 How to make the network
To work towards a wilder Britain that is beneficial to people and wildlife we need the laws, the tools and the people to do it.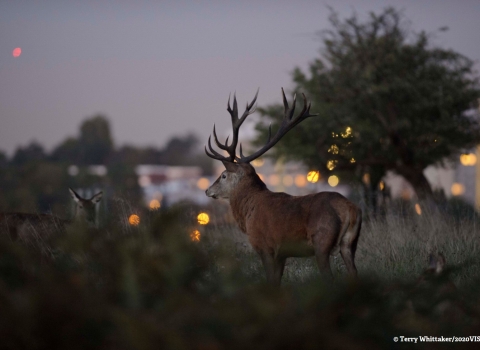 1. An Environment Act
We need a new Environment Act, passed by a Westminster Parliament. This would commit future governments to increasing the diversity and abundance of our wildlife, making it a bigger part of everyone's daily lives, and to improving the health of our air, soils, rivers, seas - and as a result, people. To this end, we are meeting MPs and other local decision makers. Hundreds of our members have also written to and met with their MP, and lots of our local councillors have pledged to develop a Local Nature Recovery Map.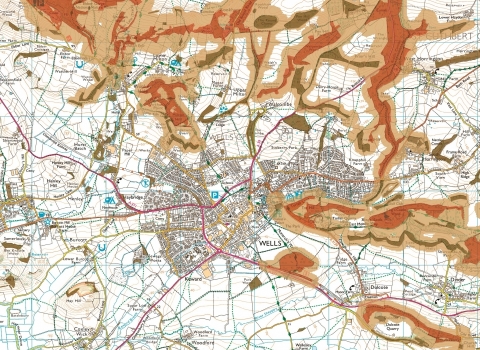 2. Nature Recovery Maps and Plans
For nature to recover, we need Local Nature Recovery Network maps and plans, to identify where good wildlife habitat is already, where it should be and how it will be protected, restored, created and joined together to achieve recovery. The maps would then be used for local planning decisions and to target investment of agricultural funding, net gain contributions and more. So we are calling for laws to require all relevant parts of central and local government to work together to map, plan and create a Nature Recovery Network.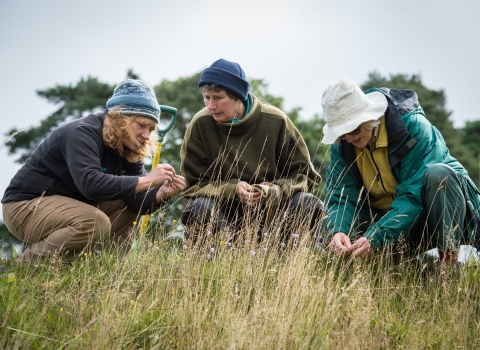 3. The people to make it happen
People and organisations from all corners of society will need to be called upon make space for nature. This will include land managers (such as farmers and foresters), developers and investors, public bodies and regulators. All of us have a role to play. We can help by taking action for, and providing space for, wildlife where we live and work.
Get involved
Everyone can do their bit to help nature's recovery. From encouraging your MP to support a strong Environment Act, to leaving a patch of your garden to grow wild, there are lots of ways to give nature a helping hand.