Discover and explore Banbury's green spaces with the Wild Banbury project

Wild Banbury project officer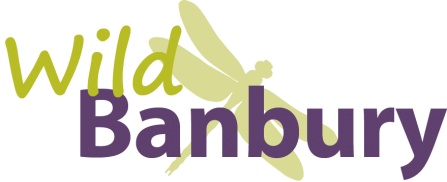 We want to inspire people of all ages to discover Banbury's wild spaces and local wildlife. We're working at two main sites, Hanwell Brook Wetland and Spiceball Park, owned by Banbury Town Council.
Discover Banbury's wild places
Hanwell Brook Wetland

Common frog by Mark Hamblin/2020VISION

Hanwell Brook Wetland, Duke's Meadow Drive

Hanwell Brook Wetland is the ideal place to look for a range of birds, dragonflies, frogs and toads.

As well as open wetland, this small site also encompasses scrub and reedbed habitats, as well as a new pond, which was created in summer 2017 and is still developing.

Help us encourage wetland wildlife by joining our work parties, where you will tackle the encroaching trees and cut the grass and reeds to encourage flowers such as bugle, meadowsweet and greater bird's-foot trefoil.
Spiceball Park

Kingfisher by Jon Hawkins - Surrey Hills Photography

Spiceball Park, Hennef Way / Cherwell Drive

Spiceball Park offers a mosaic of habitats and wildlife-spotting opportunities in the heart of Banbury. Keep an eye out for:

The bright blue flash of a kingfisher along the river Cherwell.
Striking birds such as sparrowhawks and bullfinches in the woodland.
A wealth of bees and butterflies in the wildflower scrape.
Mammals like weasels hunting in the long grass.
Get involved with the Wild Banbury project
Find out what conservation volunteering is all about! Meet like-minded people and enjoy the benefits of a day working outdoors. 
For more information on ways to get involved with the Wild Banbury project, please email tarahiggs@bbowt.org.uk or call 01865 775476 ext 217.
Find out more about volunteering

Times: 10.15am-3pm

Meeting point:
Spiceball Park – middle of park by the footbridge over the river;
Hanwell Brook wetland – playing fields car park, off Duke's Meadow Drive (nearest postcode OX16 1EJ)

What to bring/wear: Warm, old clothes that you don't mind getting muddy or torn; wellies or strong boots; waterproofs; and most importantly, lunch! 

Please always check before you come to confirm the location and so we can make sure we know how many tools and, more importantly, biscuits to bring!

Upcoming dates:

2019/20

Saturday 7th December - Spiceball Park
Friday 13th December - Spiceball Park
Saturday 4th January - Hanwell Brook
Friday 10th January - Mineral Railway
Friday 24th January - Spiceball Park
Saturday 1st February - Spiceball Park
Friday 7th February - Spiceball Park
Tell us about the hedgehogs in your garden!

We are looking to discover just how hedgehog-friendly Banbury is! Do you get hedgehogs visiting your garden? Have you seen them in your park? Let us know! Just email your Wild Banbury Project Officer at tarahiggs@bbowt.org.uk with sightings and any pictures or stories you would like to share. 
Wild Banbury project partners
The Wild Banbury project is run by BBOWT in partnership with Banbury Town Council and Banbury Museum.
We would like to thank the following organisations for their financial support: