West Berkshire Living Landscape
A landscape rich with history and wildlife
The West Berkshire Living Landscape scheme covers 27 square kilometres, including the river valleys of the Enborne and the Kennet which are separated by the higher gravel plateau and heathland mosaic of Greenham and Crookham Commons. A quarter of the project area is designated as important for wildlife, either locally, nationally or internationally.
The Living Landscape contains at least 97 threatened or endangered species such as the Dartford warbler, nightjar and woodlark. Despite this wealth of wildlife, the landscape has become fragmented. Lowland heathland such as the Greenham and Crookham Commons is one of the most threatened habitats in England, and since 2008 we have expanded and enhanced this precious landscape by increasing the areas of heathland and improving the links between fragmented pockets.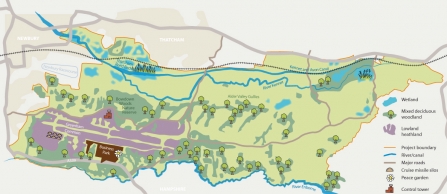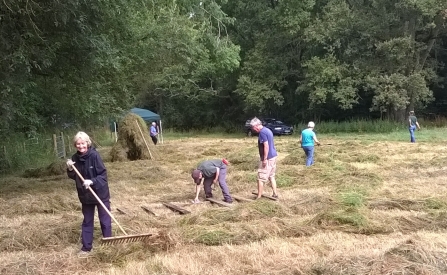 Our volunteer work parties maintain these habitats and we carry out regular surveys to monitor the effectiveness of our management. We are working with local landowners and farmers to improve the links between habitats on their land and our nature reserves. These links include hedgerows, woodland, ponds and streams, which provide vital 'corridors' for wildlife to move across the Living Landscape.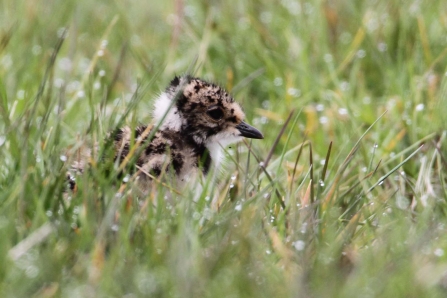 Seasonal wardens meet visitors on Greenham and Crookham Commons to explain why we avoid disturbing ground-nesting birds. Guided walks enable more people to have a better understanding of the important diversity of the area. Local residents take part in activities such as scything at Audrey's Meadow nature reserve. 
There is a wide range of activities for families, including pre-school children and youth groups, and we run a programme of events all year including guided walks, talks with local experts and photography workshops.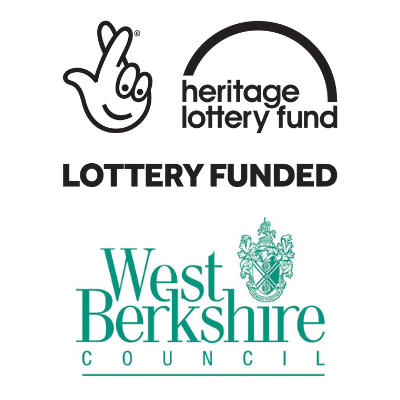 Our work with West Berkshire Council included a three-year project Heathland and Beyond which enlarged the heathland areas at Crookham Common by 8%, and led to Linking the Landscape, a five-year Heritage Lottery Fund supported project. Details of both these projects and the impacts of our work can be sourced by emailing the West Berkshire Living Landscape office at wbll@bbowt.org.uk. 
Species and habitats
Find out more about the rare and threatened species our staff and volunteers are creating habitats for in the West Berkshire Living Landscape.
Get involved
To get involved with our work at the West Berkshire Living Landscape, contact Hilary Phillips at wbll@bbowt.org.uk or join one of our work parties below.