There are many ways of making change happen and one of these is to lobby your local representative in person and/or in writing. Developing a relationship with your local politicians can be very effective and remember they are there to represent you – it is their job to listen to you!
You can find resources here to help you speak up for wildlife and make your campaigning voice heard.
If you are interested in helping wildlife by lobbying your MP and/or local councillors, please join our Wildlife Ambassadors.
We will contact you with suggested actions, including advice about what you can include in your communications.
We are currently campaigning on the following issues: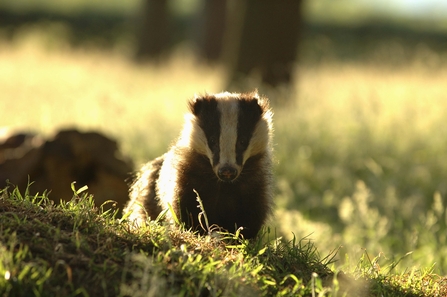 The Environment Bill - The Environment Bill is an opportunity to create legislation which will protect nature and reverse the decline in our wildlife. However, the Bill doesn't yet guarantee Government action.  As part of a coalition of environmental NGOs, BBOWT has been lobbying for improvements to the bill to strengthen the law and 208,000+ people have signed a petition to introduce a legally binding target for nature's recovery into the Bill. The Government is now proposing a stronger requirement to reverse the decline in wildlife by 2030 but there is still more to do.
 
Rethink the Arc - Government plans for rapid growth and development between Oxford and Cambridge, known as the Oxford-Cambridge Arc, risk damaging impacts on nature and climate unless they urgently rethink their approach. BBOWT, RSPB, The Woodland Trust, The Wildlife Trust for Bedfordshire Cambridgeshire and Northamptonshire, and CPRE are calling on Government to rethink their plans and asking people to respond to a public consultation on 'the Arc' to tell Government they want to see nature and climate prioritised and prevent unsustainable and damaging development. For more information click here or  click here to complete the Rethink the Arc campaign action.
Useful resources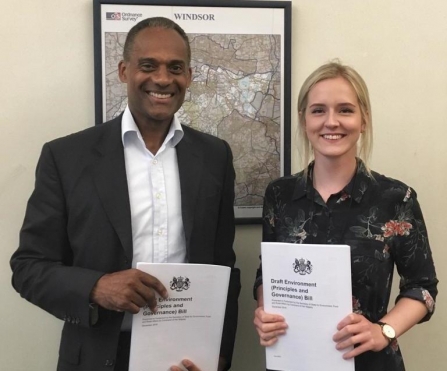 Blogs
These blogs describe how wildlife ambassadors have arranged, prepared for and followed up meetings with MPs. They provide plenty of advice about what to do if you are thinking of meeting your MP:
Now's the time to meet your MP by Hannah Needham
How to meet your MP and give wildlife a voice by Val Siddiqui
Videos
If you feel daunted by the idea of contacting your MP or councillor the video below aims to give you confidence and point you towards useful resources to help you to prepare and get your message across.
Find out how Government works and how we can best influence Government policy from Richard Benwell, Chief Executive of Wildlife and Countryside Link and former senior advisor at DEFRA.
Councillor Carolyne Culver from West Berkshire Council will tell us how best to contact your local authority councillor, how this has this changed since the pandemic, and what to do or not to do when contacting your councillor.
BBOWT Wildlife Ambassador Val Siddiqui will describe her considerable experience of lobbying using various methods including how to prepare for a meeting with an MP or councillor and how to follow it up.
This webinar from our Youth Summit for was aimed at campaigners aged between 14 and 25 but will be useful for anyone wanting to lobby their local representative. Our trio of inspiring speakers share their experiences and provide tips on how you can get more politically active. Workshop leaders include:
Nicky Warden, Public Affairs and Planning Officer at BBOWT, who outlines BBOWT's current campaigns, how we are working to influence local MPs and councillors and what you can do to help.
EJ Fawcett, a non-binary Youth Climate Activist who has been active in campaigning about the Climate Crisis for over two years.
Hannah Needham, a BBOWT conservation trainee from 2018 - 2019. She is now the Junior Director of the charity Heal Rewilding, and also delivers lobbying campaigns as part of the UK Youth for Nature team.
Who to contact
You can find out who your MP is here.
You can find out who your local councillor is here or try going straight to your Council website.
Contact us at publicaffairs@bbowt.org.uk for more advice on lobbying or to let us know what action you have taken and how your MP/councillor has responded.
More ways to help nature in your local community