Advocating for Nature's Recovery
We believe that the natural world is valuable in its own right, and is the foundation of our wellbeing and prosperity.
We work hard to ensure that all decision makers, especially MPs and Councillors, corporations, and landowners, understand the value of nature, so its protection and recovery is at the forefront of their minds when making decisions. 
The Wildlife Trusts central team support our work by providing evidence and central coordination of national issue-based lobbying.  We work alongside Greener UK, a coalition of 13 NGOs representing 7.9 million members. This coalition campaigns at a national level for environmental protections to be safeguarded and enhanced.  
Nature's decline needs to be reversed both on land and in the seas that surround our island nation. This is only possible with legislative and behavioural change.  With growing evidence that access to nature is fundamental to our health and wellbeing and has an important role in helping us mitigate and adapt to climate change, it is more important than ever that this is understood. 
We speak up for nature
Read our 'Nature Matters in Berks, Bucks and Oxon' newsletters.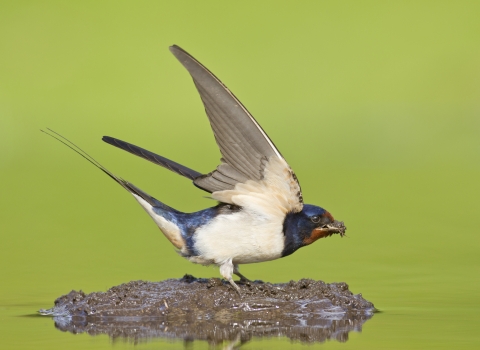 We campaign for wildlife
We campaign by gaining public support and lobbying decision makers on issues that affect precious habitats and vulnerable species.
We recognise the value of nature
Natural habitats and processes help to clean our air and water, limit the impact of flooding, provide food and raw materials, and enhance our health and wellbeing.