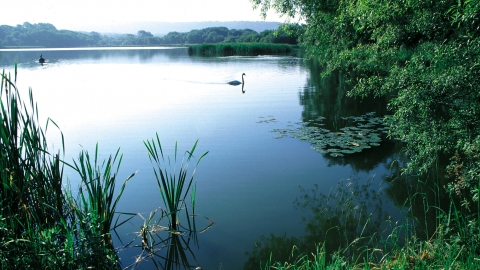 Weston Turville Reservoir
Wetland plants and wildfowl are among the many attractions of this former reservoir nestling amongst woodland, close to the Chilterns
Know before you go
Entry fee
No
Parking information
0.5 miles south of Weston Turville. 0.25 miles east of A413/B4009 roundabout, turn right onto World's End Lane opposite The Village Gate pub; park in lay-by on right after 500m
Access
Flat; variable, 60% surfaced paths, one steep ramp, soft patches, many roots in wooded section; kissing gates, steps
When to visit
Opening times
Open at all times.
Best time to visit
January to September
About the reserve
Wetland plants
The marshy fen, extensive reedbeds and small woodland surrounding Weston Turville Reservoir create a winter wildfowl wonderland with teal, shoveler and tufted duck and even the occasional bittern. As well as the reeds, plants include hundreds of spring-flowering early marsh-orchids, followed in summer by lesser reedmace, purple-loosestrife, gipsywort, water mint and yellow iris.
Seasonal visitors
There are good breeding colonies of reed warblers, which sling their mug-shaped nests around the reed stems. The reserve is also a regular breeding site of the water rail, whose distinctive 'piglet squealing' can be heard regularly all the year round. Starlings and swallows roost here in some numbers in autumn. Bittern are seen here occasionally.
Historic water supply
Weston Turville Reservoir was constructed in 1797 to supply water to an arm of the Grand Union Canal - and over the years a good many wetland plants have grown up around the edges. The open water is leased to local sailing and angling clubs. BBOWT manages the surrounding land, a marshy fen, extensive reedbeds, areas of scrub and woodland.
For information - the bird hide at the Reservoir has had to be dismantled and removed as the structure had become unsafe. We are currently looking at options for how to replace it.
Contact us
Berks, Bucks & Oxon Wildlife Trust (BBOWT)
Environmental designation
Site of Special Scientific Interest (SSSI)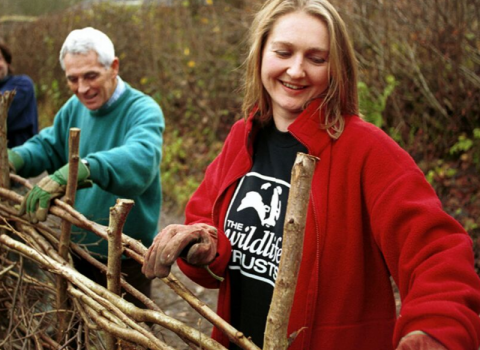 Volunteer with us
Our volunteers help us in so many ways - by working on nature reserves, helping at visitor centres, leading walks, training others and much, much more. Without our volunteers we would not be able to carry out much of our work.
For more information about volunteering for BBOWT, please get in touch with volunteering@bbowt.org.uk