Great reserves to visit in March
With nearly 90 nature reserves to choose from in our three counties, which are the best to visit this month?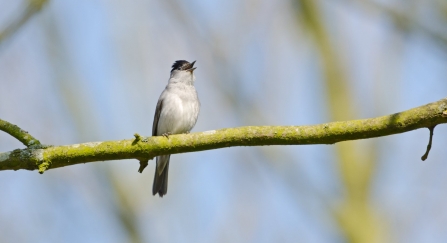 Calvert Jubilee, Bucks
Calvert Jubilee was once an old clay extraction pit for the brick industry. Over the last 50 years the site has become a haven for large numbers of overwintering wildfowl and waders with birds including bitterns visiting the reserve.
March is a time of change as winter visitors leave and spring migrants, including willow warblers and blackcaps, return to the reserve. The two bird hides are great places to sit and enjoy the comings and goings of the birdlife here.
Unfortunately Calvert Jubilee is along the route of High Speed 2 (HS2). BBOWT has received notice from HS2 that they intend to carry out clearance works at Calvert Jubilee. We have met with representatives of HS2 to make it clear that the scale and timing of the works will have a devastating effect on wildlife and that BBOWT opposes the proposals as they stand. Read more on the reserve's webpage.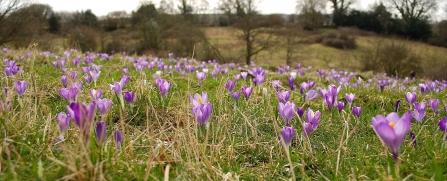 Inkpen Crocus Field, Berks
During late February and early March Inkpen Crocus Field in West Berkshire blooms with hundreds of thousands of wild crocuses.
No-one knows for sure how they came to be here but they create a spectacular sight!
Craig Churchill gave us a great tip via Twitter, visit the reserve in the late afternoon to see the crocuses backlit by the setting sun.
Why not explore the reserve and nearby Inkpen Common nature reserve on our Inkpen Wild Walk.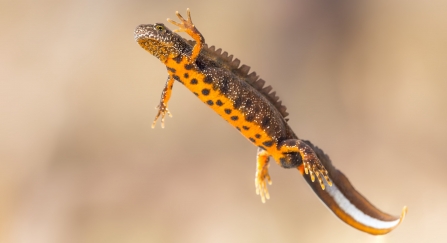 Kintbury Newt Ponds, Berks
This little reserve in West Berkshire is home to all three species of newt found in the UK - smooth newts, palmate newts and great crested newts.
Have a look in the ponds here and see if you can see newts, frogs and toads starting to lay their eggs. Frogs lay the familiar big masses of jelly-like spawn. Toads lay long strands of eggs and newts lay individual eggs that they fold a leaf around for protection.
Remember, great crested newts are a protected species so just look and leave them in peace to breed!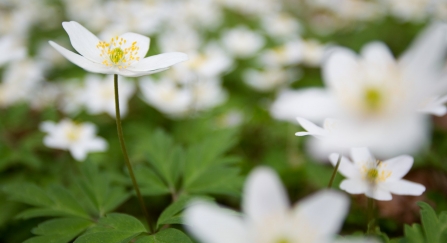 Rushbeds Wood, Bucks
Rushbeds Wood, south-east of Bicester, is one of the few remaining fragments of the Royal Forest of Bernwood, an ancient hunting forest.
Stroll through the woodland following the 1.5 mile Wildlife Walk to look for spring flowers starting to bloom. Listen out for birds singing to attract a mate and mark out their territories ready to raise the next generation.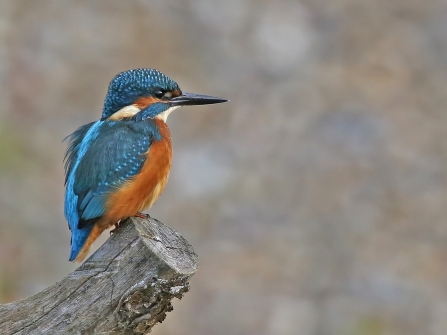 Spiceball Park, Oxon
Spiceball Park in Banbury is one of BBOWT's Wild Banbury project sites. This large urban park contains a variety of habitats including grassland, woodland and the River Cherwell. 
We want to inspire people of all ages to discover Banbury's wild spaces and local wildlife through the Wild Banbury project. Visit Spiceball Park in spring and listen out for the birds singing in the woodland. You might even catch a glimpse of a kingfisher perched on a branch along the River Cherwell.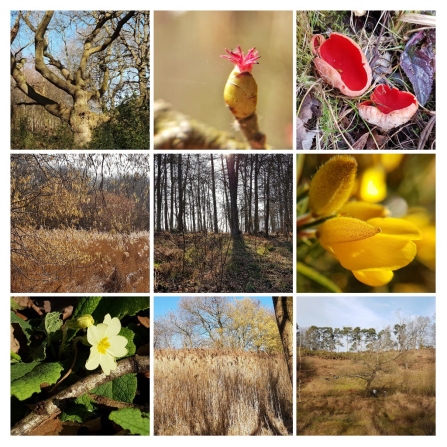 Sydlings Copse, Oxon
Sydlings Copse is just a few miles north-east of Oxford city centre. The nature reserve contains a great variety of habitats making it a treasure trove for wildlife enthusiasts.
Explore woodland, chalk grassland, heathland, reedbed, fen and a stream all within one nature reserve. As spring unfolds wild flowers start to bloom and birds bring the woods to life with their songs.
Sydlings Copse is one of our Wild Oxford project sites.We want to inspire people of all ages to discover the wild green spaces in Oxford. Why not pay a visit this spring and see what you will find.
Discover more about your local wildlife at one of our events
Stay up-to-date with our work
Sign up below to receive the latest news from BBOWT, tips about how you can help wildlife, plus information on how you can get involved.