With nearly 90 nature reserves to choose from in our three counties, which are the best to visit this month?
Please remember to keep your distance from other visitors while you're on our nature reserves at this time. Thank you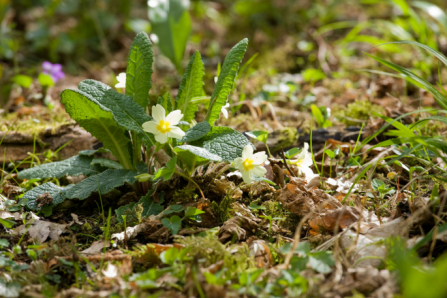 Bowdown Woods, Berks
Explore the three areas of woodland that together make up Bowdown Woods. Bowdown, Baynes and Bomb Site all have different features and each have a marked circular Wildlife Walk to help you explore.
As spring develops the woods will fill with woodland flowers and come alive with birdsong.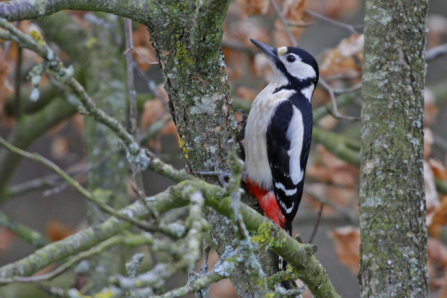 Chilswell Valley, Oxon
Chilswell Valley is one of our Wild Oxford project sites. Take a short walk from South Hinksey, or a slightly longer walk from Abingdon Road, and you will stumble upon this wonderful gem of a reserve with great views over Oxford city centre, known locally as Happy Valley!
A boardwalk takes you through a reedbed and fen, which are being restored by the project. Leaky dams put in by volunteers are rewetting the fen, a rare and important habitat in Oxfordshire. Head on into a steep sided wet woodland with ancient gnarly oak and ash where spring flowers are starting to bloom. From here you can follow the stream and walk back along the limestone grassland.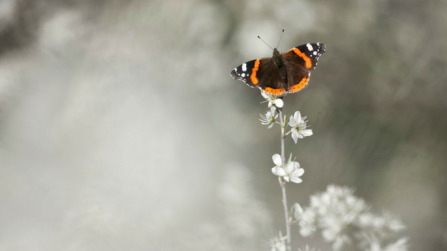 Hartslock, Oxon
With spring in the air, head outside and climb the hill at Hartslock for great views over Goring Gap and the River Thames. Hartslock nature reserve is well-known for its rare orchids in spring and summer, but is well worth a visit earlier in the year too for the far-reaching views.
Look out for blackthorn blossom attracting early butterflies and bees, and listen for the birds singing from the hedges.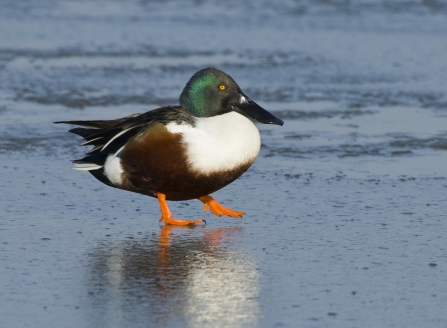 Kintbury Newt Ponds, Berks
This little nature reserve in West Berkshire is home to all three species of newt found in the UK - smooth newts, palmate newts and great crested newts.
Have a look in the ponds here and see if you can see newts, frogs and toads starting to lay their eggs. Frogs lay the familiar big masses of jelly-like spawn. Toads lay long strands of eggs and newts lay individual eggs that they fold a leaf around for protection.
Remember, great crested newts are a protected species so just look and leave them in peace to breed!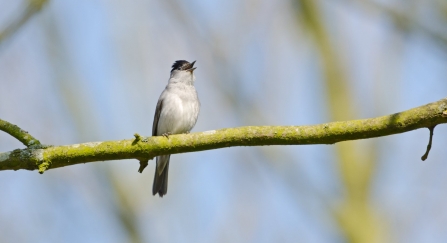 Little Linford Wood, Bucks
Follow the 1-mile Wildlife Walk to explore this woodland reserve. Early spring flowers are starting to grow on the woodland floor and woodland birds are singing from the trees as they look for a mate.
Just before BBOWT took over Little Linford Wood large parts were clear felled in 1980. Today, you can see how the woodland is re-growing, with the tangled young growth providing shelter for all sorts of wildlife. There are also wide grassy rides that provide perfect conditions for sun-loving butterflies. Keep an eye out for these on warm, sunny spring days.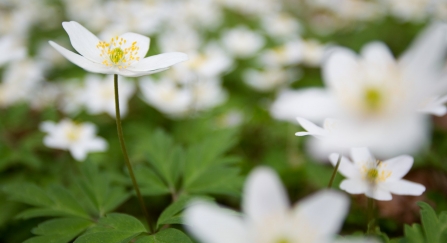 Millfield Wood, Bucks
Set on a Chiltern hillside with views over the Hughenden Valley, Millfield Wood's beeches are surrounded by an amazing assortment of trees - whitebeam, wayfaring-tree, field maple, yew and wild cherry.
The floor of a beech wood is normally rather bare in spring, but unusually Millfield Wood has a number of beautiful wild flowers, many of them typical of ancient woodland. As spring gets underway these start to bloom.
You could combine a walk at Millfield Wood with a walk around nearby Hughenden Manor.
Discover more about your local wildlife at one of our events
Stay up-to-date with our work
Sign up below to receive the latest news from BBOWT, tips about how you can help wildlife, plus information on how you can get involved.