The Berks, Bucks and Oxon Wildlife Trust are constantly reviewing the guidance about Covid-19 and taking the necessary steps to protect the health and safety of members of the public and our volunteers and staff. We will keep this page updated with the latest news about the measures we are taking to keep people safe and how these may affect you when visiting and contacting us.
Last update: 2 April 2020
Guidance when visiting our reserves
Current government guidance states that people should only leave their homes for four reasons - to go to the shops for food or medicines, to go to work, to help a vulnerable person, or to exercise once a day by running, walking or cycling.
You should only continue to use our reserves if they are the nearest and most convenient local place for exercise and if you can maintain social distancing as per the government guidelines. People are being encouraged to exercise as close to their homes as they can. As a result, where possible we are closing the car parks at our reserves. If you do visit our reserves for exercise, it is vital that you follow the guidelines to keep themselves and others safe, and protect the wildlife you have come to enjoy.
Please ensure you:
Do not drive to visit our nature reserves  - people are being asked to exercise as close to their homes as they can. As a result, where possible we are closing the car parks at our reserves and are asking people not to park in the ones we can't close. Please do not park on the verges instead - this is dangerous for you and other road users.
Stay at least 2 metres away from other people.
Exercise alone or with people that you live with.
Are aware that we may not have staff on site to assist you.
Stay on the paths. Straying from the paths is a threat to ground nesting birds, can cause damage to emerging plants and increases your risk of getting ticks or Lyme Disease. This applies to humans and dogs.
Do not enter bird hides.
Avoid touching infrastructure such as gates, benches and railings.
Stay safe and plan well - be aware that government guidelines mean that we are unable to carry out site maintenance to keep paths clear. The NHS is under a great deal of pressure and may not be able to respond to you in an emergency situation so please do not take any risks.
For more information, please see Defra's guidance on access to green spaces.
Nature reserves
Most of our nature reserves, apart from College Lake, remain open to people visiting on foot or by bike. The car parks at our nature reserves should not be being used, and you should assume they are closed.
In some cases (for example, where the site has very short paths to bird hides and therefore won't be used for people's daily exercise) we have closed the nature reserve itself.
Please find details below.
Foxcote Reservoir - nature reserve closed.
Gallows Bridge Farm - nature reserve closed. 
The Control Tower and Pyle Hill car parks at Greenham Common are closed, but the reserve remains open.
The car park at Paices Wood Country Parkland is closed.
The car park and toilets at Snelsmore Common are closed, but the reserve remains open.
The visitor centre at Warburg Nature Reserve is closed, but the reserve remains open.
Whitecross Green Wood - nature reserve closed.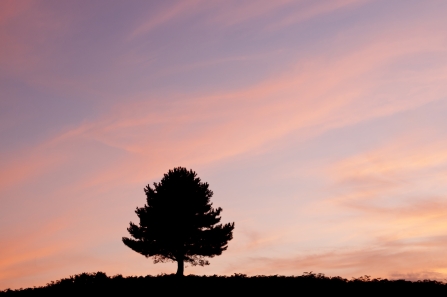 Visitor Centres and Environmental Education Centres
Events and school visits
All events and school visits until 30 June 2020 have been cancelled. If you are booked onto one of these, we will get in touch with you directly. Please do not call our reception as we are dealing with a large volume of calls and will be in touch with you as soon as possible.
We hope that our events in late spring and early summer can still go ahead - this will be under constant review based on government guidance. Please keep an eye on this page for updates.
External meetings
If you have a meeting with a member or group of BBOWT staff, please get in touch with the organiser directly. We will endeavour to arrange a virtual meeting where possible.
Work parties
All work parties are cancelled until further notice. Your work party organiser should be in touch with you directly to keep you informed about the latest news.
How you can help
A number of our supporters are asking what impact Covid-19 is having on our work and whether they can help.
We are doing everything we can to carry on our work protecting local wildlife. Practical conservation work will be challenging over the coming months - to comply with government guidelines, we are only carrying out essential work on our nature reserves to ensure the welfare of our livestock. Lots of planned conservation and monitoring work has simply had to be put on hold. Beyond our nature reserves, we are still working hard to get better deal for nature in the HS2 and Ox-Cam Expressway projects, and carrying on our advocacy work to secure proper protection for the natural world in the new Environment and Agriculture Bills. A connection with the natural world is more important than ever in times like these – our teams will be doing everything they can to find creative ways to help you stay in touch with nature.
We rely on the generosity our members and are so grateful for their continued support - but at the moment we have fewer opportunities to find to supporters to join us. Income for our visitor centres and other sources has completely stopped. 
If you would like to make a donation to help us carry on our vital work during this difficult time, we would be incredibly grateful. You can do so here.
Spring is a time of optimism and we hope that you can still enjoy its charm in a very local way. We look forward to welcoming everyone back to our nature reserves as soon as we can.
Thank you for your patience and understanding during this time.