Great reserves to visit in January
With nearly 90 nature reserves to choose from in our three counties, which are the best to visit this month?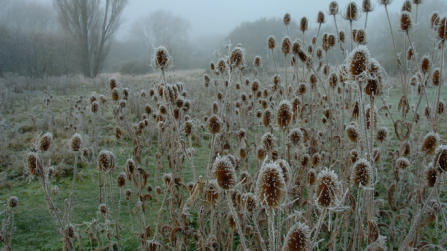 Dry Sandford Pit, Oxon
Dry Sandford Pit is lovely to visit all year round. In the winter, head down early for atmospheric misty mornings. This is a great reserve to practice your winter tree id, take a closer look at the bark and buds and see if you can work out the species.
Explore the area and nearby nature reserves on the Cothill Fen Wild Walk.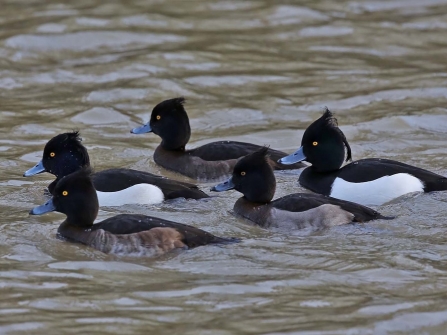 Hosehill Lake, Berks
Take a stroll around this former gravel pit and look out for the variety of water birds that spend the winter here.
You'll see ducks that dive down to feed below the surface and others that dabble around the shallows to feed.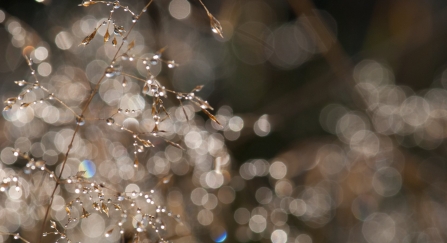 Iffley Meadows, Oxon
Iffley Meadows is lovely in winter for its open vistas and riverside location. Visit in the morning for early morning frost on last season's plants and droplets on spiderwebs. Alternatively visit later in the day as it's also lovely at sunset.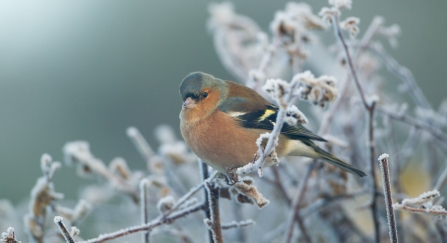 Moor Copse, Berks
The River Pang meanders through the woodland providing a beautiful setting that is thought to have inspired EH Shepard to illustrate The Wind in the Willows by Kenneth Graham. As you follow the marked Wildlife Walk beside the river and through the woods, look out for the variety of birds flitting around the trees as they hunt for insects to eat.
Walks through the meadows are truly memorable when the landscape is encrusted with a sparkling frost.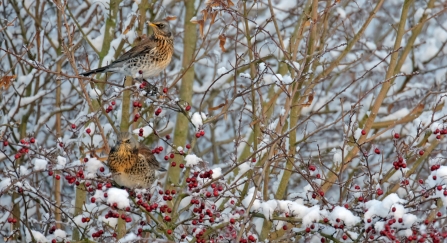 Rushbeds Wood, Bucks
This popular area of ancient broadleaved woodland, bordered by unspoilt meadows, is one of the few remaining fragments of the Royal Hunting Forest of Bernwood, it even appears on a map of 1590. 
Follow the marked Wildlife Walk through the reserve to explore it further and see what wildlife you discover.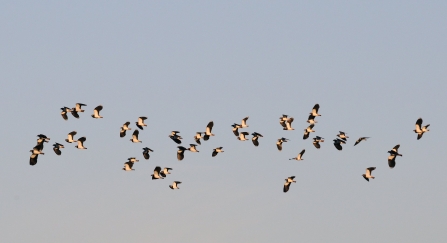 Upper Ray Meadows, Bucks
Look out for ducks such as teal and wigeon, and flocks of lapwing and golden plover feeding and roosting on the shallow floodwaters of these meadows.
The shallow pools, scrapes and ditches across the meadows that attract birds in winter help to retain water and wetness into late spring - a crucial time for feeding wader chicks.
Discover more about your local wildlife at one of our events
Stay up-to-date with our work
Sign up below to receive the latest news from BBOWT, tips about how you can help wildlife, plus information on how you can get involved.