Have you seen a rainbow of fungi?
There's a whole rainbow of colourful fungi to discover in woodlands and grasslands this autumn
Red - Fly agaric 
The fungi of childhood fairytales. Look for this near birch trees. But beware, it's poisonous.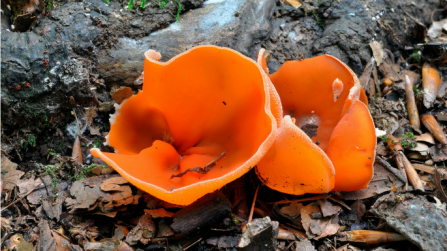 Orange - Orange peel fungus
This bright orange fungus is found on bare soil or amongst grass.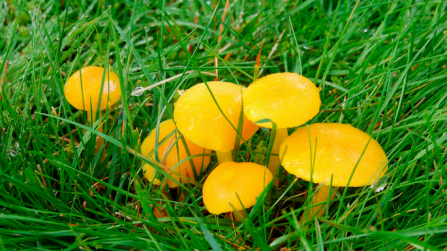 Yellow - Butter waxcap
A small waxcap that grows on grassland. The cap has a waxy, oily feel.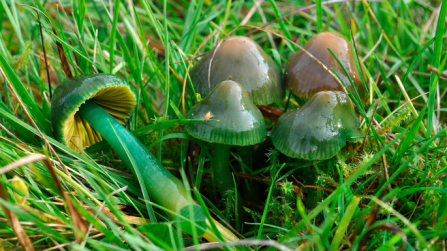 Green - Parrot waxcap
This green fungus grows on grassland, lawns and heathland. It gradually turns yellowish as it ages.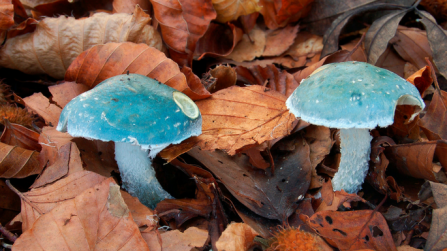 Blue - Verdigris agaric
Look for this in broadleaved and coniferous woodland, heathland and pastures. The cap is flecked with white scales initially and turns yellowish when these are lost. Poisonous.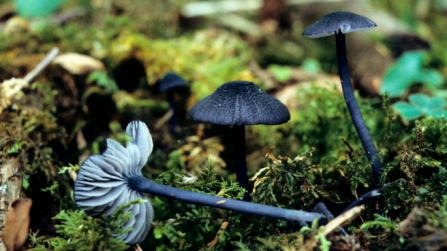 Indigo - Indigo pinkgill
This fungus often grows amongst moss in grassland, heathland and open woodland. Poisonous.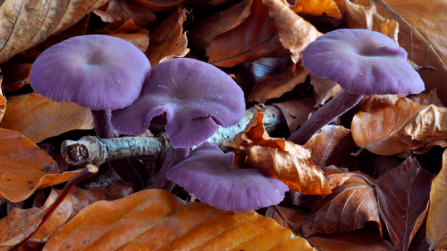 Violet - Amethyst deceiver
A common fungus in broadleaved and coniferous woodland. 
Learn more about our local fungi with A guide to finding fungi in Berkshire, Buckinghamshire and Oxfordshire by Peter Creed, Pisces Publications. Peter is a local wildlife expert and took all the photographs above.
Explore a nature reserve near you
We love seeing your photos of spectacular fungi on our reserves. Share them with us on social media, @BBOWT
Stay up-to-date with our work
Sign up below to receive the latest news from BBOWT, tips about how you can help wildlife, plus information on how you can get involved.