Great reserves to visit in November
With nearly 90 nature reserves to choose from in our three counties, which are the best to visit this month?

Discover autumn colours, fabulous fungi and wintering wildfowl.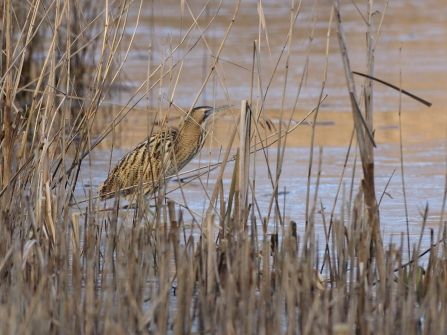 Calvert Jubilee, Bucks
Will you catch a glimpse of one of our most well-camouflaged winter birds, the bittern? Look out for them skulking in the reedbeds in the northern end of the reserve. Their black-streaked plumage makes them very hard to spot, but you may be lucky! 
Calvert Jubilee is a tranquil reserve and a lovely place to look out for birds arriving to spend the winter in Britain.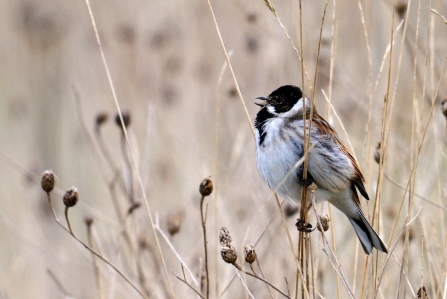 Cholsey Marsh, Oxon
Pause on a walk along the Thames Path to explore Cholsey Marsh nature reserve. Riverside marshes such as this are now scarce because of large-scale drainage. This nature reserve is home to a wealth of plants, insects and birds that depend on the wet reed and sedge beds. It's a favoured roosting site for wagtails, corn and reed buntings.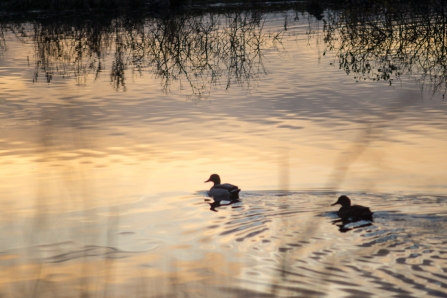 College Lake, Bucks
Throughout the late autumn and winter College Lake is home to many overwintering wildfowl. The reserve is widely regarded as one of the best places in Buckinghamshire for water birds, and with many hides overlooking the lake, this is a great destination for bird watchers or for families, whatever the weather.
Enjoy more local wildfowl on the Tring Reservoirs Wild Walk which is a circular walk that includes College Lake, a section of the Grand Union Canal and three nearby reservoirs.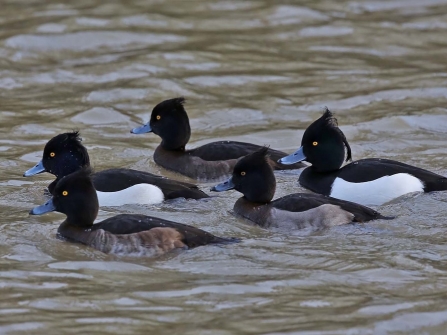 Hosehill Lake, Berks
Hosehill Lake is one of several lakes that form the Theale Gravel Pits Complex. These former extraction sites were flooded to form the lakes in the early 1980s and they are all interconnected.
At this time of year, look out for overwintering birds such as gadwall, shoveler, wigeon and pochard. You may even be lucky enough to spot a water rail.
The Fox and Hounds pub, opposite Hosehill Lake, offers BBOWT members a discount off your food and drink. Contact the pub for more information, 0118 930 2295.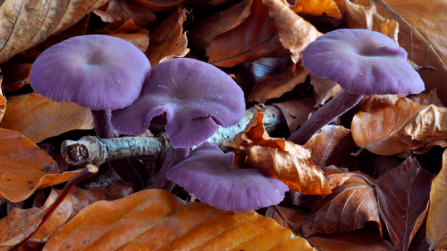 Shepperlands Farm, Berks
The heath and woods are bursting with colourful fungi this autumn. The small heathland glade was resurrected from pine plantation, and is developing into a valuable addition to this regionally significant habitat. 
There are some wonderful old oak trees scattered around the reserve. These trees and their decaying wood make homes for countless insects, as well as the woodpeckers and treecreepers. Listen out for their call as you explore.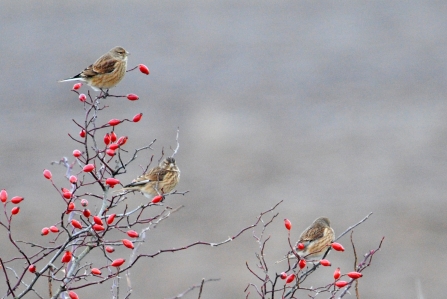 Wells Farm, Oxon
Explore this working farm, which is run in harmony with nature. The hedgerows are managed so there are plenty of berries for birds to feed on during the autumn. Look out for large flocks of linnets gathering, along with starlings and fieldfares.
Retained winter stubble and seed-bearing crops provide food and shelter for mixed flocks of finches in the colder months. 
Look out for a rainbow of fungi this autumn!
Stay up-to-date with our work
Sign up below to receive the latest news from BBOWT, tips about how you can help wildlife, plus information on how you can get involved.