Great reserves to visit in November
With nearly 90 nature reserves to choose from in our three counties, which are the best to visit this month?

Discover autumn colours, fabulous fungi and wintering wildfowl.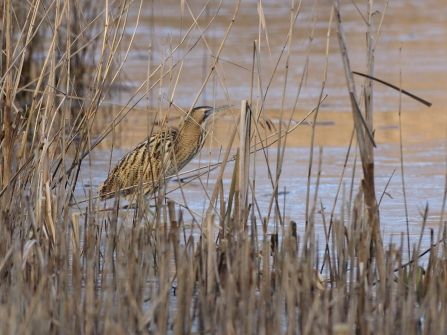 Calvert Jubilee, Bucks
Will you catch a glimpse of one of our most well-camouflaged winter birds, the bittern? Look out for them skulking in the reedbeds in the northern end of the reserve. Their black-streaked plumage makes them very hard to spot, but you may be lucky! 
Calvert Jubilee is a tranquil reserve and, with two bird hides, a lovely place to look out for birds arriving to spend the winter in Britain.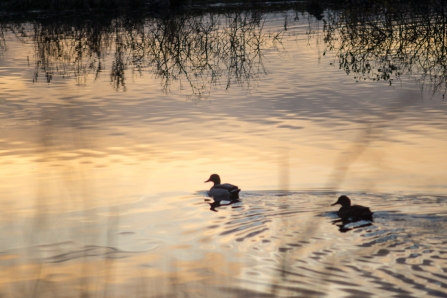 College Lake, Bucks
Throughout the late autumn and winter College Lake is home to many overwintering wildfowl. The reserve is widely regarded as one of the best places in Buckinghamshire for water birds, and with many hides overlooking the lake, this is a great destination for bird watchers or for families, whatever the weather.
Enjoy more local wildfowl on the Tring Reservoirs Wild Walk which is a circular walk that includes College Lake, a section of the Grand Union Canal and three reservoirs.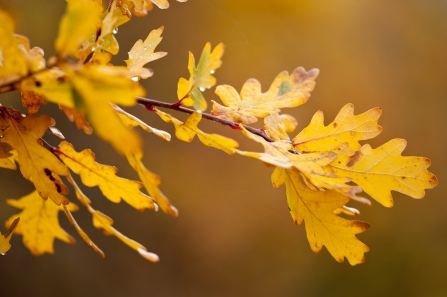 Foxholes, Oxon
Enjoy spectacular autumn colours in this tranquil woodland nature reserve that slopes down to the River Evenlode. It was once part of the ancient Wychwood Forest.
Look out for a great variety of fungi too. More than 200 different species of fungi have been recorded here.
Discover the reserve and local area on our Foxholes Wild Walk.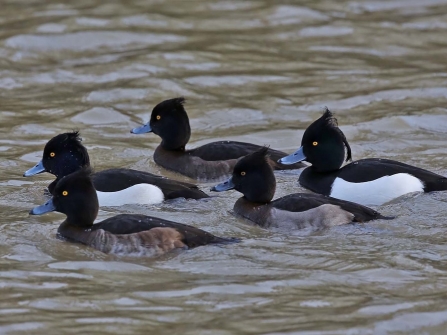 Hosehill Lake, Berks
Hosehill Lake is one of several lakes that form the Theale Gravel Pits Complex. These former extraction sites were flooded to form the lakes in the early 1980s and they are all interconnected.
At this time of year, look out for overwintering birds such as gadwall, shoveler, wigeon and pochard. You may even be lucky enough to spot a water rail or bittern here.
The Fox and Hounds pub, opposite Hosehill Lake, offers BBOWT members a discount off your food and drink. Contact the pub for more information, 0118 930 2295.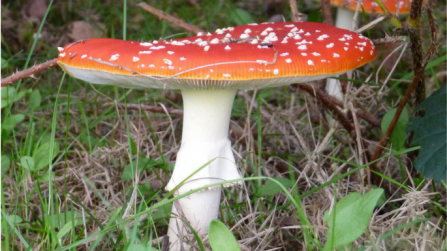 Moor Copse, Berks
There's plenty of wildlife interest at Moor Copse all year round, with its woodland, grassland and the River Pang.
In autumn, the woodlands provide vibrant colour as the leaves gradually turn, and a diverse range of fungi push up from the leaf litter, or like deadman's fingers and green elfcup, appear on dead wood. 
Listen out for the birds such as siskins feeding on seeds in the trees and hedgerows, and look out for jays storing nuts in the ground to eat in winter.
Warburg Nature Reserve, Oxon
This tranquil reserve nestled in the Chilterns provides a stunning autumn display. The leaves of beech and oak turn to glorious reds, yellows, browns and golds.
Look down amongst the leaves and the piles of dead wood too - an incredible 900 species of fungi have been recorded at this reserve, including the dramatic black-and-white magpie inkcap, the delicate saffrondrop bonnet which oozes a bright orange liquid from its stem, spiny puffball and the dark, intricately-shaped horn-of-plenty.
Explore the reserve and local area with our Henley Wild Walk.
Look out for a rainbow of fungi this autumn!