Great nature reserves to visit in June
With nearly 90 nature reserves to choose from in our three counties, which are the best to visit this month?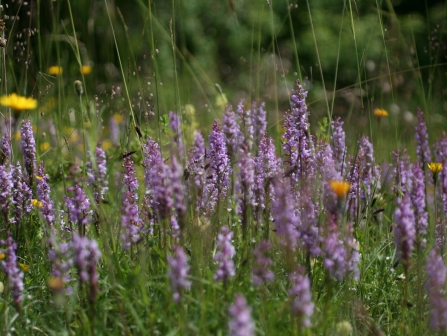 Aston Clinton Ragpits, Bucks
Tucked away on the edge of Wendover Woods between Aylesbury and Tring, Aston Clinton Ragpits is a remarkable nature reserve.
Just three hectares in size and boasting eight species of orchid and over 25 different types of butterfly, this reserve offers a real treat to visitors in spring and summer. 
Towards the end of June you can enjoy a spectacular display of orchids which includes greater butterfly-orchid, pyramidal orchid and thousands of chalk fragrant-orchids with their deep pink, clove-scented flowers.
Come along to the reserve on Sunday 23 June for a guided walk led by the reserve warden and get an insider's view of this special place. (Free, but booking required)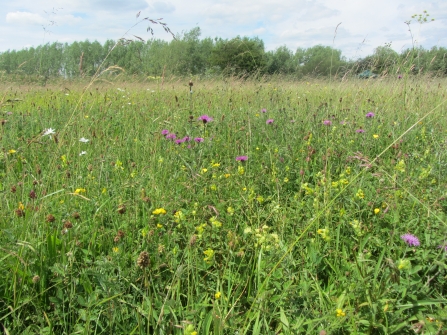 Chimney Meadows, Oxon
Take a detour from the Thames Path National Trail to explore the grasslands at Chimney Meadows. In late spring and summer, the meadows are transformed by an ever-changing display of wild flowers that attract busy communities of insects.
At this time of year, plants such as yellow rattle, common knapweed, oxeye daisy and pepper-saxifrage are beginning to bloom, and later in the summer can be found in abundance.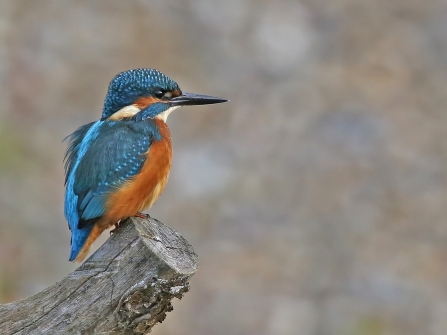 Cholsey Marsh, Oxon
A variety of birds use this riverside nature reserve for breeding and roosting. Listen out for warblers singing in the scrub and reedbeds, and look out for kingfishers hunting across the water. 
At dusk you might spot the ghostly shape of barn owls as they fly over the reserve searching for voles. Cholsey Marsh is a favoured roosting site for corn buntings and meadow pipits, keep an eye (or ear) out for them gathering at dusk. 
At this time of year many dragonflies and damselfies emerge and hunt for insects over the marsh. Keep a look out for the common clubtail dragonfly, which has a distinctive club-shaped tail.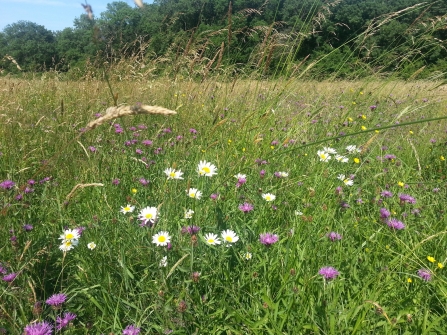 Moor Copse, Berks
Visit Moor Copse now to enjoy the wild flowers before our annual haycut. Discover the variety of the nature reserve by following the Wildlife Walk, which goes along the River Pang, through woodland and into the meadows.
Look out for the colourful butterflies and moths attracted by the wild flowers in the meadow. Along the river you can see many different types of dragonfly and damselfly. The meandering river is thought to have inspired EH Shephard to illustrate The Wind in the Willows by Kenneth Grahame.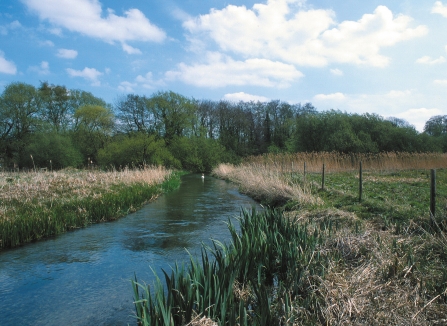 Rack Marsh, Berks
Rack Marsh is how the Lambourn river valley would have looked before modern drainage and ploughing destroyed old waterside meadows and pastures. 
Among the rushes and sedges, look for patches of water avens, greater bird's-foot-trefoil and southern and early marsh-orchids, along with other wild flowers typical of water meadows.
Keep your ears open for sedge warblers and reed warblers and you may catch a glimpse of a kingfisher too.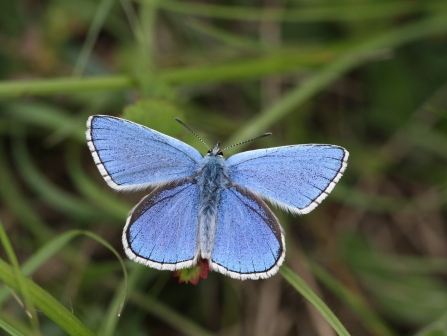 Yoesden, Bucks
Yoesden nature reserve contains a precious bank of chalk grassland brimming with wild flowers during the summer. It's also said to be the best site in Buckinghamshire for the variety of butterflies that you can see there.
Adonis blue (above), chalkhill blue and small blue butterflies are among the many butterfly species you may see there.