Team Wilder story: Creating a wildlife haven in my front garden
Liz Shearer turned an unloved patch of grass into a colourful sea of plants and saw a wealth of wildlife arrive

Imagine a wilder world on your doorstep, with more nature everywhere in urban and rural areas. Read about how Liz turned an unloved patch of grass into an area brimming with wildlife as part of Team Wilder.
Two years ago I decided I wanted to turn my scrappy bit of grass at the front of the house, into a wildflower haven. It's about 4x4metres and doesn't get any love apart from local dogs on their walks that like to sniff.
During autumn 2018, I'd planted lots of crocus bulbs in the grass which were a mass of colour the following spring, and early pollinators could be seen flying from flower to flower.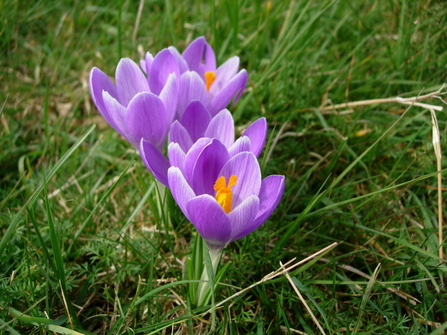 That summer I decided to join in on Plantlife's No Mow May, which extended through to October. The flowers came, but I wanted more – so I hired a scarifier for a morning to take off the dominant grass, and sowed a cheap wildflower mix, (the bulbs were safe!).
There really was no specialist skill required!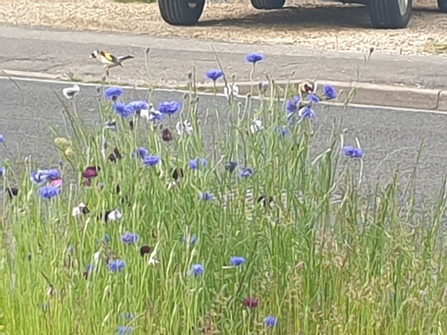 The seeds didn't seem to go very far – but what a show they made! There were blues and pinks and purples all through the summer – with passers by stopping to look closer at the small sea of cornflowers – a huge contrast to other houses in the road.
That small patch of grass has been a-buzz throughout the year, from the first crocus in March to the clover still holding on in November. The highlight was definitely watching goldfinches land on the cornflowers to feed on the seeds. 
I'm hoping that I've inspired the neighbours too!
Turn your garden into a wildlife