Great reserves to visit in December
With nearly 90 nature reserves to choose from in our three counties, which are the best to visit this month?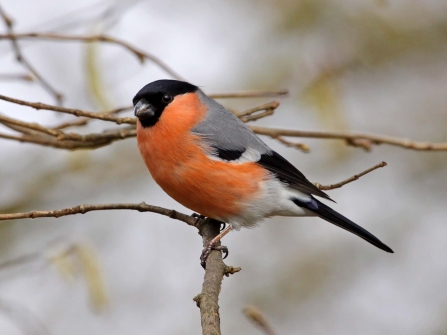 Ardley Wood Quarry, Oxon
Explore the geology and medieval earthworks as well as the wildlife at this nature reserve near Bicester.
The layered bare rock faces of the limestone quarry give a fascinating insight into the site's Jurassic past more than 160 million years ago.
Scrub, woodland and rough grassland make up the diverse array of habitats, along with several seasonal ponds. Listen out for birds in the woodland, and look out for the wide variety of mosses found here too.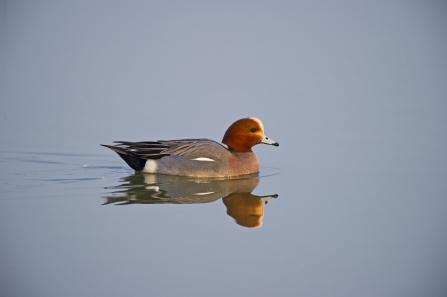 Foxcote Reservoir, Bucks
Enjoy watching the comings and goings of migrating wildfowl in this quiet corner of Buckinghamshire.
On a cold winter's day the expanse of open water is likely to hold rafts of wigeon (above), coot and tufted ducks. These are joined by smaller numbers of goldeneye, goosander, teal, shoveler and occasionally pintail, striking visitors from further afield.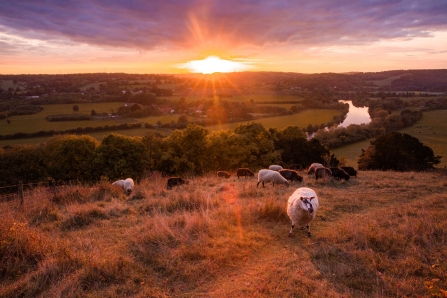 Hartslock, Oxon
Stroll along the River Thames from Goring-on-Thames to reach Hartslock nature reserve. The magnificent views from the reserve stretch out over Goring Gap and the winding River Thames.
Explore the area further with our circular Wild Walk, which starts in Goring before heading to the reserve and on through the surrounding countryside.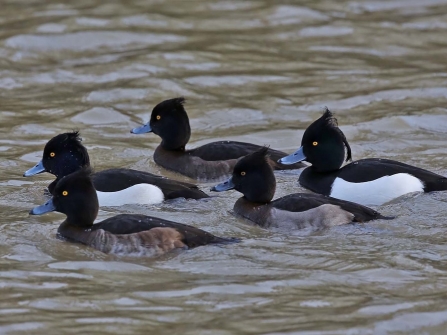 Loddon Nature Reserve, Berks
Just outside Twyford, beside the River Loddon, this flooded gravel pit dotted with islands and surrounded by scrub, is the perfect place to watch water birds.
In winter the resident birds are joined by visitors including shoveler, wigeon, pochard and tufted ducks. You might even spot a lapwing. There's a circular path around the water, making it perfect for a short stroll.
The paths can get muddy in winter so don't forget your wellies, but there are sections of boardwalk in places too.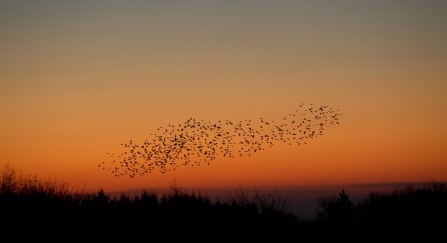 Thatcham Reedbeds, Berks
Thatcham Reedbeds is one of the largest areas of inland reedbed in southern England, which can be very atmospheric at this time of year. During the winter you can often see mini murmurations of starlings as they gather to roost in the reedbeds. Large flocks of tufted ducks and pochard also gather here along with shovelers.
Explore the reedbeds and nearby Bowdown Woods and Greenham Common on our Wild Walk that starts at the nearby Nature Discovery Centre, perfect for a warming drink in the cafe before or after the walk.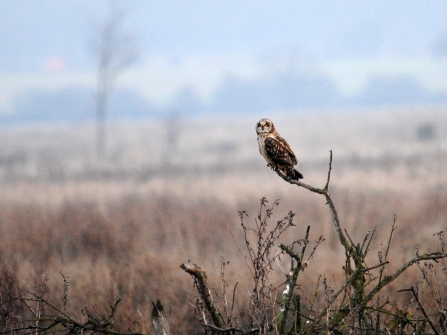 Upper Ray Meadows, Bucks
The Upper Ray Meadows nature reserve is a large expanse of floodplain meadows on the Bucks/Oxon border. The Gallows Bridge Farm area has two bird hides overlooking the scrapes and wet meadow.
During the winter months, look out for wigeon, teal, golden plover, snipe, fieldfare and short-eared owl.
Discover more about your local wildlife at one of our events
Stay up-to-date with our work
Sign up below to receive the latest news from BBOWT, tips about how you can help wildlife, plus information on how you can get involved.