Great reserves to visit in April
With nearly 90 nature reserves to choose from in our three counties, which are the best to visit this month?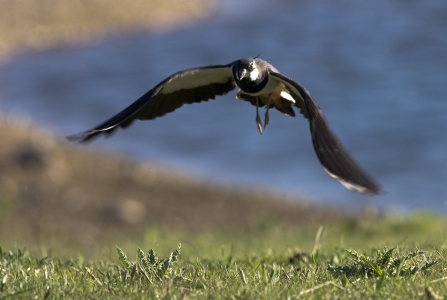 College Lake, Bucks
Spring is in the air and the breeding season is beginning. Look out for our water birds performing their courtship rituals. From lapwings flying acrobatically high overhead to great crested grebes performing their 'weed dance' there is plenty of activity to enjoy at the nature reserve.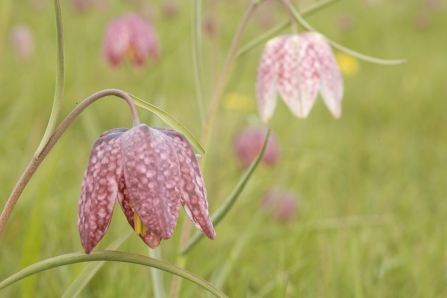 Iffley Meadows,  Oxon
The first of the snake's-head fritillaries have started to bloom at Iffley Meadows. As the month progresses tens of thousands will create a spectacular display in these wet meadows along the bank of the River Thames.
Before BBOWT took on the management of the site just 500 snake's-head fritillaries could be found. Thanks to our careful management numbers have shot up and the meadows are one of the county's wild attractions in spring.
Come along and find out more about the meadows and their wildlife at our guided walks on Friday 12 April.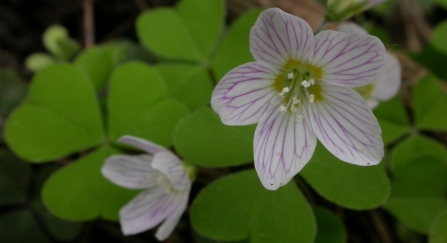 Moor Copse, Berks
Wood sorrel, wood anemone and primrose are bringing colour to the tranquil woodlands at Moor Copse while the woodland birds add a cheery soundtrack as they sing from the trees, looking for a mate.
The River Pang meanders through the woodland providing a beautiful setting that is thought to have inspired EH Shepard to illustrate The Wind in the Willows by Kenneth Grahame.
Kenneth Grahame wrote his book just over a hundred years ago. Since then, many of the UK's wild places and the plants and animals that depend on them have been lost.
It's not too late to bring our wildlife back, but we must act now.
Watch our favourite characters as they begin their search for a wilder future, then join our campaign for a wilder future for everyone.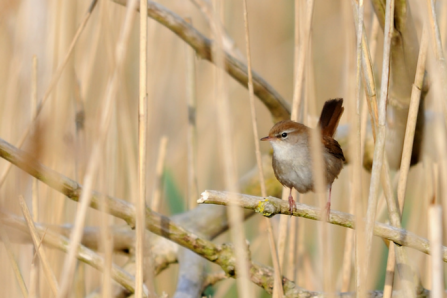 Thatcham Reedbeds, Berks
Listen out for warblers in amongst the reeds, including sedge and reed warblers, and Cetti's warblers.
On sunny spring days you might see early butterflies such as holly blue and peacock flitting about in the sun. 
Explore the reedbeds along with Bowdown Woods and Greenham and Crookham Commons on our circular walk, which starts at Nature Discovery Centre.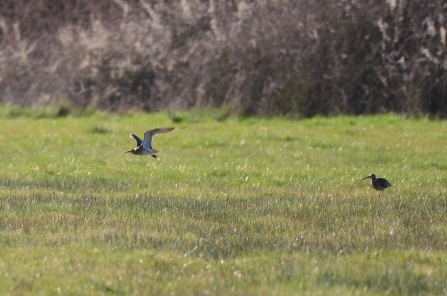 Upper Ray Meadows, Bucks
This patchwork of meadows on the Upper River Ray floodplains holds a small breeding population of locally scarce wading birds such as lapwing and curlew. During spring these can be seen displaying as they prepare to breed.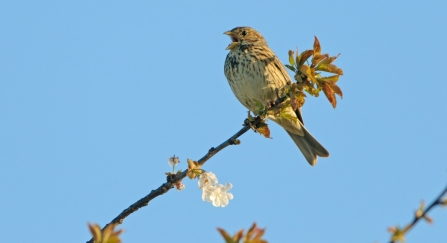 Wells Farm, Oxon
Look out for farmland birds including corn bunting, skylark, linnet and yellowhammer at this working farm that is run in harmony with wildlife. The amount of habitat for these birds is declining across the county, but places like Wells Farm provide somewhere safe for them to thrive.
You might also see our ponies which have come to Wells Farm having spent the winter grazing out on some of our nature reserves. These semi-wild ponies are a hardy, traditional breed that thrive on the conditions provided by our nature reserves.  
Discover more about your local wildlife at one of our events
Stay up-to-date with our work
Sign up below to receive the latest news from BBOWT, tips about how you can help wildlife, plus information on how you can get involved.