The State of Nature 2019 report paints a bleak picture of the state of wildlife in the UK. It has never been more urgent to act. Find out how we can work together to stop nature's decline.

How can we improve the state of nature?
The report also highlights the positive impact conservation action has on wildlife in the UK. By protecting and managing nature reserves, charities like BBOWT have stemmed the decline of lots of species and made safe homes for many more. But the report is clear - the pressures faced by nature in the rest of the countryside are too great, and our wildlife is suffering.
To tackle the pressure wildlife faces elsewhere, we need to restore landscapes on a large scale - and we need countrywide environmental policies and legislation that protect and restore biodiversity.
Along with other Wildlife Trusts in the UK, we are calling for a legally-enforced Nature Recovery Network that joins together precious wild places and creates new ones. 
Watch Sir David Attenborough explain how a Nature Recovery Network is vital for the UK's wildlife.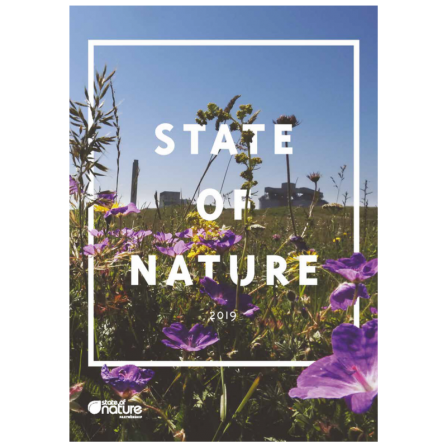 1. Share the report
People in the UK love wildlife and want to protect it - but public sector spending on biodiversity has fallen by 42% since 2008.
Talk about the report with your friends and family. Share it on Facebook and Twitter. We need to speak up on behalf of the wildlife that has no voice, so it can no longer be ignored.
2. Write to your local councillor
With the help of our members, we are already campaigning for a strong Environment Bill. But local government can make a real difference, too. Write to your local councillor and ask them to make protecting nature and wildlife a priority.
3. Become a Wildlife Ambassador
From writing to their MP, to helping develop a Neighbourhood Plan, our Wildlife Ambassadors are a group of campaigners who speak up for our precious wildlife. 
Sign up to receive updates about how you can get involved.
4. Volunteer for your local Wildlife Trust
Volunteering is your chance to make your local environment a better place for wildlife. Our fabulous nature reserves are havens of biodiversity thanks to the hard work of our volunteers.