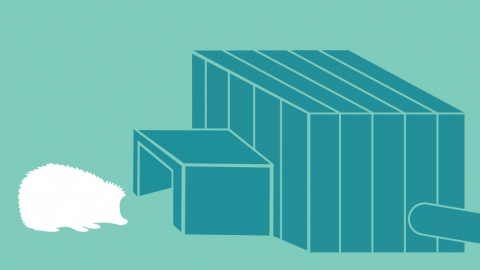 How to build a hedgehog home
By providing safe places for hedgehogs to live, you're much more likely to see these prickly creatures in your garden.
Sadly there are fewer than 1 million hedgehogs left in the UK. They need homes just like humans, so making one for them is a great way to encourage them into your garden. 
You will need: 
How to build your hedgehog house: 
Remember:
Clear out the hedgehog house once a year (late March – early April) to prevent the build up of pests. Do not clean it out if a hedgehog is in residence!
Making a log pile or compost heap are also good options for providing space fro hedgehogs to nest, and have the added bonus of attracting lots of insects for them to eat!