Are you a farmer or landowner looking for wildlife friendly land management advice?
Our Land Advice Service harnesses our extensive wildlife and farming expertise to help farmers and land managers transition into the new world of sustainable agriculture. We have 60 years of environmental land management experience, with 2700 hectares of freehold and leased land (800 hectares of which are in agricultural use), and extensive ecological expertise which enables us to maximise the potential of land in Berks, Bucks and Oxon to support diverse wildlife.
Our bespoke professional service supports farmers and land managers to practice sustainable and wildlife friendly land use through evidence-based and locally-tailored advice, planning, and implementation.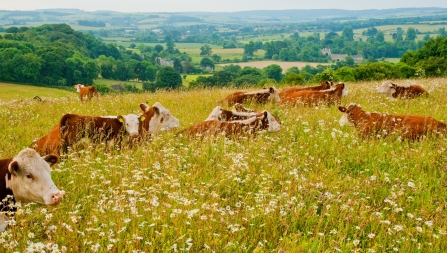 This service complements our extensive conservation work across the three counties, both on our own nature reserves and working in partnership with others across the countryside. 
Our experienced in-house staff can advise on how to protect the environment on productive land, helping deliver essential public goods, such as soil condition and water quality, and contributing to recovering nature across the three counties. Where there is a need for specific or specialist services such as agronomy, we work with our trusted sub-contractors to deliver this.
We work with a broad range of clients including individuals with landholdings, commercial farms, and whole estates, with the aim to:
-    create measurable environmental improvements on land across the three counties 
-    increase capacity among farmers and land managers through knowledge sharing and networking 
-    contribute to ensuring resilient rural communities and landscapes
Training days run through the farmer cluster group have improved our understanding of the biodiversity and habitats along the watercourses, which will help us in future decision making. We know there is likely to be significant change in the agricultural sector but we are optimistic that the ELM scheme will help develop a sustainable future for UK farming as we will have to balance producing food with greater environmental awareness.

Participant in the Environmental Land Management Scheme trial that BBOWT is running with partners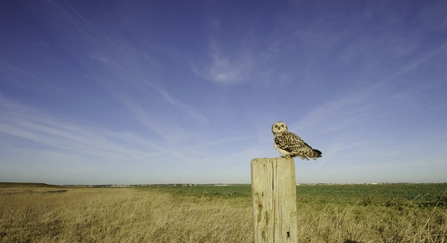 What we offer
BBOWT's Land Advice Service can help you with:
Targeted land management advice, ecological audits, and recommendations for clients aspiring to carry out their own conservation initiatives such as habitat restoration or rewilding
Advice on preparing for the emerging Environmental Land Management Scheme (ELMS)
Advice on accessing novel revenue streams from the private sector such as biodiversity offsetting (biodiversity net gain) and natural capital trading
Organising and delivery of expert-led training and networking events
Establishing and facilitation of farmer clusters to improve local knowledge sharing and enable collective environmental improvements at a landscape scale
Organising consortia of landowners (individuals, companies, councils and other organisations) to develop capital funding bids for landscape scale actions such as reconnecting habitat networks, rewilding, restoring river catchments, enhancing ecosystem services, and support with instigating and evaluating changes in land use
Support with accessing currently available schemes such as Countryside Stewardship, including administration and implementation.
Help with entering environmental assurance schemes such as LEAF, Fair to Nature
Meet our advisors
Giles Strother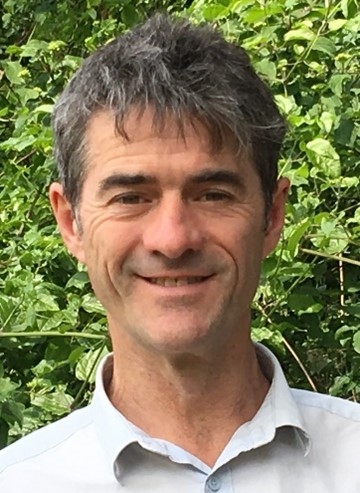 I am keen to work with farmers and land managers on projects ranging from maximising the wildlife value of a commercial food production system, to reinstating natural processes and restoring landscapes. My specialist area is ecological assessment of land and identifying opportunities for creation and restoration of habitat. I have over 25 years of experience in the nature conservation sector, with farming and land advice having been a major focus of mine for the past four years. I can offer survey of landholdings for plants, insects, birds, mammals, reptiles, and amphibians. I am engaged with the fast-changing world of agricultural support and can apply the natural capital approach to farm planning. I am currently advising on the Jordans Farm Partnership, facilitating a farmer cluster, and running an ELMS trial for Defra, as well as advising individual farm clients. 
I have a practical approach to land management that stems from training in countryside management at Seale Hayne Agricultural College and diverse experience with conservation organisations, a water company, on farms, and landscaping for private landowners. I developed my ecological knowledge during a ten-year post as Reserve Manager in Buckinghamshire for the Wildlife Trust, as well as my working knowledge of managing BPS claims and stewardship schemes.
Alex Cruickshank MSx MCIEEM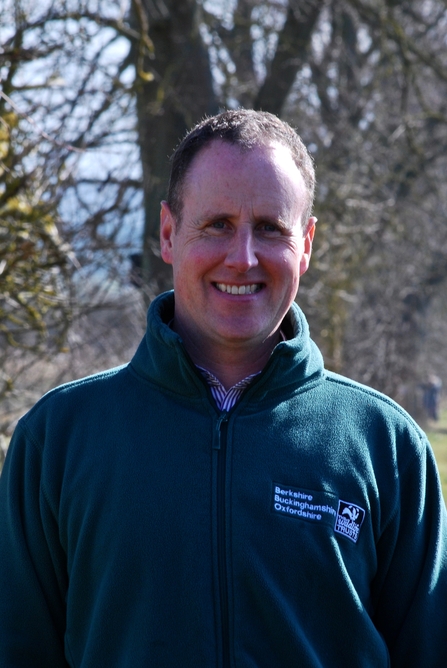 I have been working in practical wildlife conservation for over 20 years, managing some of the most important nature reserves in the southeast of England.
Part of my work has always been to support and encourage other land managers to do what they can for wildlife.
My hands-on background enables me to provide clear, tailored advice to a range of land managers to help them maximise the wildlife on their land without compromising their primary objectives, whether on a golf course, a farm, a woodland, or other land use.
We can work together to get the most from new and existing government incentives for environmentally-friendly farming, and to access new revenue schemes from the private sector including Biodiversity Net Gain and nitrate offsetting.
I am a competent all-round ecologist, and I offer surveys and whole farm wildlife management planning, with practical, farmer-friendly guidance.
I facilitate a DEFRA funded landowner cluster on the Hampshire-Surrey border, and have worked with farmers and other land managers in Berkshire, Buckinghamshire and Oxfordshire.
Get in touch
For more information about this service or to discuss how we can help you with your land management, please get in touch: landadvice@bbowt.org.uk
We look forward to hearing from you.