There are number of ways you could choose to contact your MP:
Face to face meeting
Phone call
Email or letter
Using social media
Before you begin
Remember that your MP is very busy and many people want to them to listen to their concerns. You will need a friendly, clear and succinct message backed up with reliable and well-researched information.
Research your MP to find out what they think about the issue you want to talk about. All MPs have their own website where you can read their latest news and find out which issues they care about and are working on. You will also find up to date contact information. In addition, the House of Commons website and They work for you provide useful background information about your MP, including their voting record on environmental and other issues.
To be most effective you should aim to have regular contact with your MP and develop a relationship with them over time. It is also worthwhile copying their assistant on any correspondence and/or requests for meetings as they manage their MP's diary.
Meetings
You can arrange a meeting by contacting your MP's office and requesting one. Usually your MP will offer to meet you in their constituency office, where they hold advice surgeries on a Friday (or occasionally on a weekend). Meeting slots are usually 10 - 15 minutes long and allocated a few weeks ahead. It is useful to provide them with some advance information on the topic you wish to discuss as this enables them to research it and for you to have a more productive discussion.
Telephone meetings
During the pandemic many MPs are offering telephone meetings rather than meetings in their constituency office. You can request a telephone meeting by contacting their office.
If you telephone without an appointment you might be able to speak to a researcher or a member of their team – this might be an opportunity to pitch your case and answer any questions they may have.
Preparation for a meeting
Whether you have arranged a telephone or face to face meeting, plan what you are intending to say and prepare answers to each of the following questions to help you stay focussed.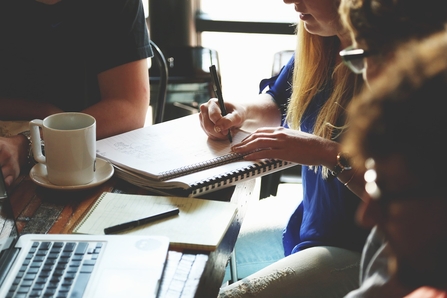 Introduce yourself
What are you going to say? (Include some local context if applicable)
How are you going to convince them to act?
What are you going to ask them to do?
Thank them for listening
The meeting itself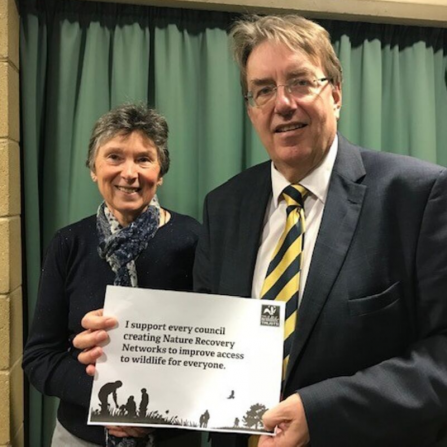 If you are worried about meeting your MP, particularly for the first time, consider taking a friend for moral support
If possible arrive early and get to know the MP's staff (they can be useful if you are hoping to have future meetings with your MP).
Explain the issue to your MP and ask them for their opinion about it
Get them to agree to act – make sure you note down anything they say they will do
Ask them what you can do to help them: for example, would they like a briefing on the issue?
Do they have any follow up questions (if you don't know the answer, say you will get back to them - we are happy to help you via publicaffairs@bbowt.org.uk )
If you meet face to face you might want to get a photo with your MP – you can ask a staff member to take it and if you like you could hold up an action card or placard to make it more eye catching.
After the meeting
It's always good to send your MP an email or letter thanking them for meeting you and reminding them of what they've agreed to do. You can also include any further information they asked you for.
Send a report and photo about your meeting to your local paper, if possible with a quote from both you and from your MP.
Share a report of your meeting and photo on social media, stating what your MP has agreed to do and make sure you tag them and tag BBOWT.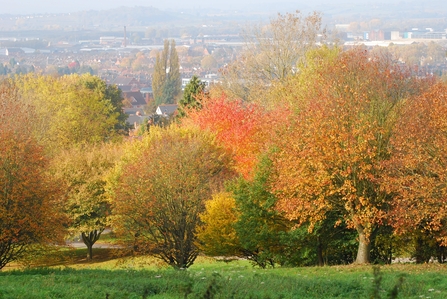 Writing to your MP – by letter or email
Letters can be sent to their constituency address or to parliament (Houses of Parliament, House of Commons, London, SW1A 0AA). You will find their postal addresses and email address on their website.
Remember your MP receives thousands of letters and emails. They are more likely to take notice of a short letter that makes the argument clearly and concisely.
Avoid using acronyms.
Letters and emails must contain your postal address (so the MP can check you are in their constituency).
Say who you are and what your concerns are.
Explain why you are writing and give examples and facts.
Make your letter or email personal (this will be more effective than using a template provided by an organisation)
If possible tailor the letter or email to their interests or to how it impacts their constituency (for example, if they are on a committee which addresses your issue, explain why your request relates to their committee's responsibilities)
Always ask for a response
Try to limit yourself to one side of A4 paper
Social media
Most MPs are on Twitter and Facebook. Some MPs will ignore messages on social media but others will engage with you or at least take note of what you are saying. Lobbying MPs in this way can be useful as you can ask friends and colleagues to retweet and share the posts. This demonstrates to MPs the strength of feeling that an issue has.