Our breeding birds need your help
Help us create more places where endangered birds can raise their families in safety. Please adjust the amount below to suit.
Will you help our breeding birds thrive?
Since 1971 we have lost 60% of all the birds in the UK. Species like lapwing and yellowhammer, once common and widespread, are in trouble. We know what needs to be done to help birds in our area, but urgently need your help so we can do this work before the breeding season begins next spring. Please can you give today so we can carry out critical conservation work this winter.
Our birds need your help - will you donate today?
With your help, we can make a difference for our threatened bird species
Help us carry out our vital work
Our reserves staff and volunteers are working hard to make our nature reserves the best they can be for birds and other wildlife. Your gift will help us to make a real difference for threatened birds.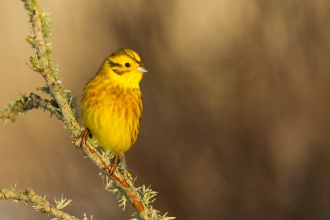 Donate £30
Your gift could help us buy 50 native hedgerow plants to create habitats for farmland birds like yellowhammers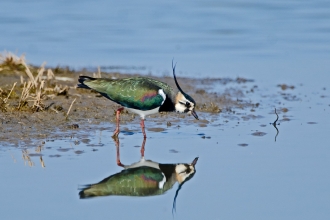 Donate £50
Your gift could help us support a volunteer group to carry out vital habitat work for breeding lapwings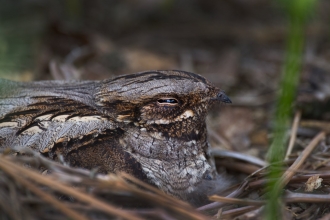 Donate £100
Your gift could help us to create 118 square metres of suitable habitat for ground-nesting species like nightjars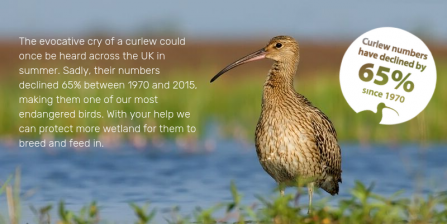 We know that conservation work can turn around the fortunes of bird species that have faced terrible declines. The red kites that now soar over our three counties were once on the brink of extinction.
But as conditions in the wider countryside worsen for wildlife through development pressure and the intensification of agriculture, it is more urgent than ever that we can do the vital work of creating habitats for our birds.
We know what needs to be done and where, but we need your help so that we can improve the future for our birds.
Your generous donation will help us improve the habitat on our heathland sites so that woodlarks and nightjars can find the right places to breed next year. It will help us plant new hedges and carry out hedgelaying on our reserves to make sure they are good homes for species like yellowhammer. Please donate today to help us carry out this vital work.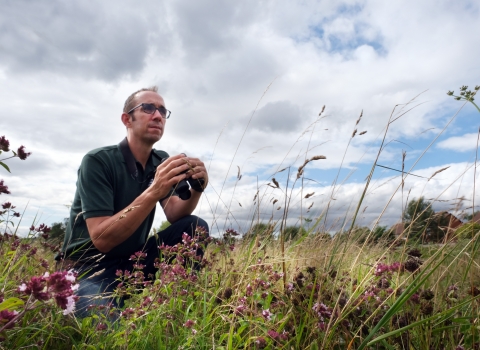 Please help today
"We have lost 60% of all birds in the UK during my lifetime. Please donate today and help us fight this shocking decline by creating more places for birds to breed in safety."
Colin Williams, Ecology Officer
Donate today
Frequently asked questions
How can I donate to the appeal?

A big 'thank you' from all of us here at BBOWT for choosing to support us! There are various ways you can donate:

Online: please click on one of the Donate buttons on this page
By phone: please call 01865 788300 between 9am and 5pm Monday – Friday
By post: please send your gift to us at Berks, Bucks & Oxon Wildlife Trust, The Lodge, 1 Armstrong Road, Littlemore, Oxford OX4 4XT
How much should I give?

Your donation, no matter what size, will go a long way and make a real difference, so thank you!

Some suggested amounts:

£30 could pay for 50 hedgerow plants

£50 could help us organise volunteers to carry out vital habitat work

£100 could create 118 sq. metres of breeding habitat for nightjars

£850 could enable a hectare of suitable habitat to be created for breeding woodlarks
What will my donation be spent on?

BBOWT will spend your gift on activities to improve habitats across our three counties for breeding birds.
What will happen to my donation if you exceed your target?

Any excess funds will be used to conserve and improve habitats for other wildlife in need.
Thank you for your support.