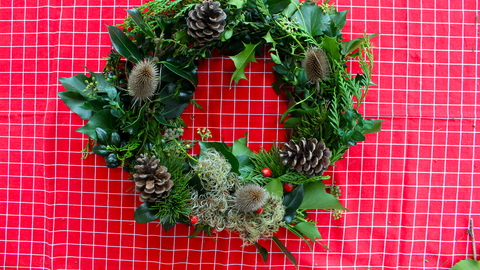 Please visit our Christmas wreath webpage to find details on how to order a kit and locations and times to pick it up for Dec 2021.
About the event
https://www.bbowt.org.uk/christmaswreaths
What your wreath making kit includes:
A wreath base woven from willow grown on one of our nature reserves
A selection of foliage and other natural items from BBOWT nature reserves
All the attachments you need to help secure your foliage and decoration, and make a loop to hang your wreath
Instruction sheet
Private link to an instructional video to help make your winter wreath
What you need to add:
A pair of garden secateurs or similar for trimming foliage, festive music to get you in the mood, and your favourite seasonal drinks and snacks!
Optional: gardening gloves for handling prickly foliage, any extra decorations you want to add e.g. ribbons, baubles or dried orange slices.
Booking