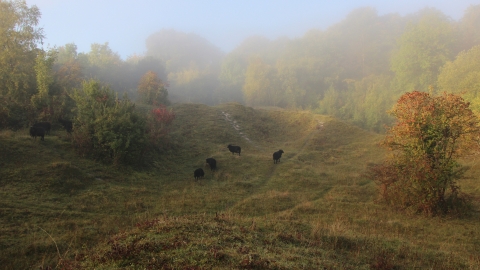 CANCELLED: Common Ground Photo Exhibition
Location:
Common Ground Workspace,
37-38 Little Clarendon St, ,
Oxford,
Oxfordshire,
OX1 2HF
See the winners of the last 5 years of BBOWT's annual photography competition. These photos will be displayed at Common Ground Workspace.
About the event
Visit Common Ground Workspace this May and June to see some of the spectacles captured by photographers on local nature reserves. Every image in this exhibition was taken on a local nature reserve managed by the Berks Bucks and Oxon Wildlife Trust. See what amazing nature there is on our doorstep. See www.commongroundstudy.space for opening hours.
This exhibition is a part of the Oxford Festival of Nature.
The Oxford Festival of Nature is a 2 week events programme run by BBOWT and collaborative partners across the city of Oxford between the 22 May to 7 June 2020. There are so many events to come along to and learn about wildlife and nature around you. Wild fun for everyone! For more information about the Oxford Festival of Nature visit www.oxfordfestivalofnature.org
Booking
Price
No booking required. Entry is free but photos can be bought.