Great reserves to visit in February
With nearly 90 nature reserves to choose from in our three counties, which are the best to visit this month?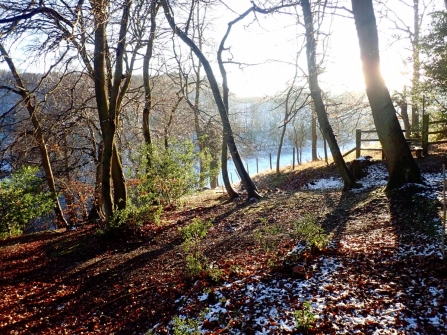 Dancersend, Bucks
Dancersend and neighbouring Pavis Woods are wonderful to visit all year round.
This tranquil nature reserve includes woodland and chalk grassland. During the winter listen out for flocks of birds flitting around the trees, and look for colour from the winter and early spring flowers emerging from the woodland floor.
Check out the latest news from Dancersend with Mick Jones, volunteer warden for the reserve.
You can explore the reserve and surrounding countryside on our circular Tring Park Wild Walk.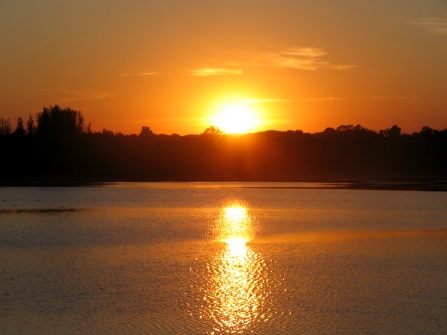 Foxcote Reservoir, Bucks
Lying in a rolling Buckinghamshire landscape of arable fields, pasture and woodland, Foxcote Reservoir is the kind of place that rewards patient visitors.
Created in 1956 by damming a small tributary of the River Great Ouse, this site has become important for wintering waterfowl, especially shoveler ducks. Also look out for pochard, wigeon, teal, goldeneye and pintail.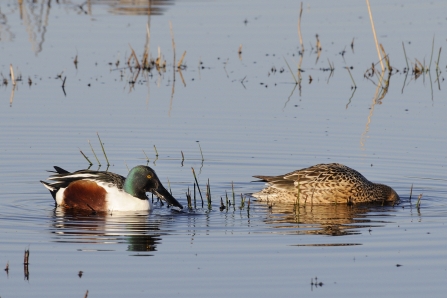 Hosehill Lake, Berks
Look out for more wintering birds at this old, flooded gravel pit. In winter you can see birds like wigeon, gadwall, shoveler and pochard. They come here for the winter to escape colder weather on the continent.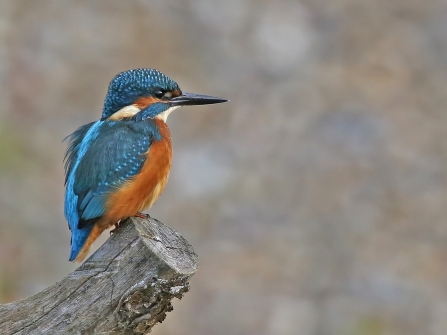 Letcombe Valley, Oxon
A lovely mix of chalk stream, woodland and chalk grassland creates a tranquil haven for wildlife and local people. Look out for winter and early spring flowers in the small remnants of ancient woodland here.
The Letcombe Brook is a rare habitat - there are very few chalk streams in Oxfordshire and only 161 UK-wide. If you're lucky, you may see the blue flash of a kingfisher darting past as you walk along the stream.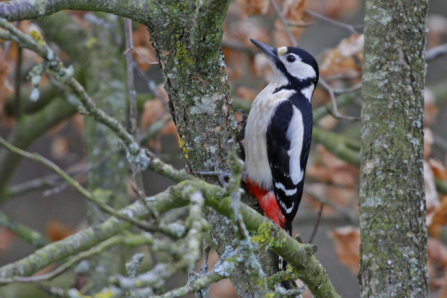 Sydlings Copse, Oxon
Tucked away to the north-east of Oxford and packed into a steep valley, Sydlings Copse is a treasure trove for wildlife enthusiasts. At this time of year the woodland is coming alive with birdsong and colour as flowers start poking through the woodland floor.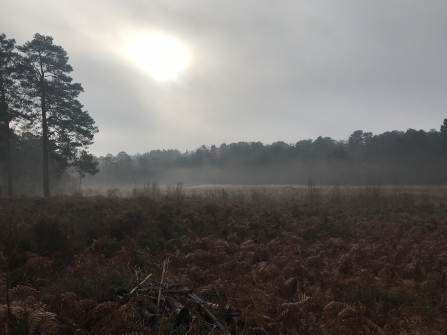 Wildmoor Heath, Berks
Misty mornings make Wildmoor Heath very atmospheric. This reserve is situated on a slope and offers visitors a wonderful range of habitats and views, from wet and dry lowland heath and valley bog, to mature pine and broadleaved woodland.
Discover more about your local wildlife at one of our events
Stay up-to-date with our work
Sign up below to receive the latest news from BBOWT, tips about how you can help wildlife, plus information on how you can get involved.