Great reserves to visit in February
With nearly 90 nature reserves to choose from in our three counties, which are the best to visit this month?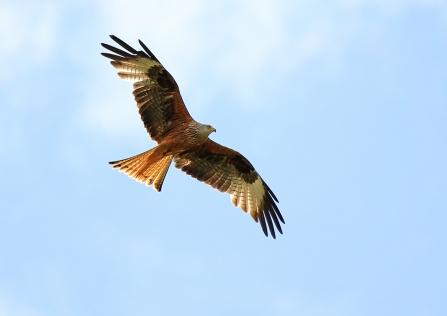 Chinnor Hill, Oxon
For sweeping views over the Vale of Aylesbury, especially on snowy or frosty winter days, you can't beat Chinnor Hill. Look out for red kites soaring high overhead on the thermals.
Climbing up from the car park you'll pass through trees that are particularly atmospheric after snowfall, becoming almost cathedral-like and peaceful with their snowy covering.
You could make a visit to the reserve as part of a longer walk because the Ridgeway National Trail runs through the site.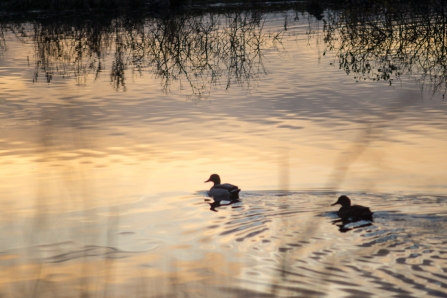 College Lake, Bucks
College Lake is one of the best places in Buckinghamshire for water birds. During the winter look out for snipe, gadwall, pochard and wigeon among the winter visitors.
There are several hides overlooking the water and a circular walk takes you around the lakes. Warm up afterwards with a bite to eat in the cafe.
You can discover more water birds on the Tring Reservoirs Wild Walk, which includes a visit to College Lake.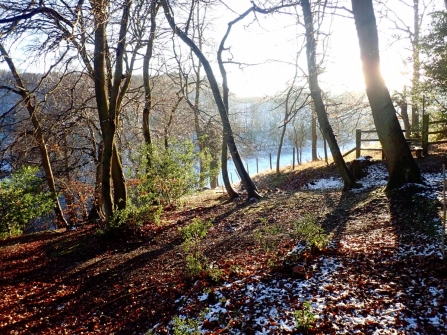 Dancersend, Bucks
Dancersend and neighbouring Pavis Woods are wonderful to visit all year round.
This tranquil nature reserve includes woodland and chalk grassland. During the winter listen out for flocks of birds flitting around the trees, and look for early spring flowers emerging from the woodland floor.
Check out the latest news from Dancersend with Mick Jones, volunteer warden for the reserve.
Explore the reserve and surrounding countryside on our circular Tring Park Wild Walk.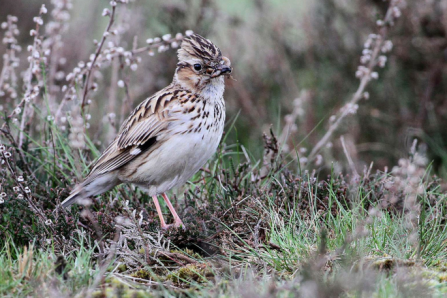 Greenham Common, Berks
Woodlarks are one of the earliest birds in the year to start singing in Britain, and their song is said by some to be one of the finest you'll hear. Listen for them singing away on lowland heathland, such as here at Greenham Common.
There are many waymarked routes around the common for exploring the site's wildlife and heritage.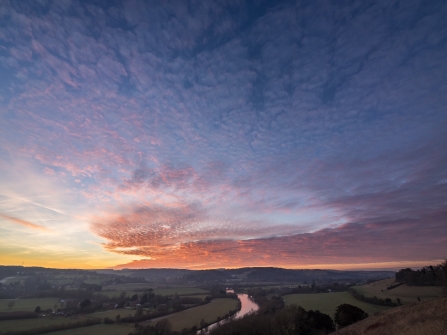 Hartslock, Oxon
Take a stroll along the Thames Path from Goring-on-Thames to Hartslock nature reserve. Climb the hill for the magnificent views of the river as it passes through Goring Gap.
Why not go for a longer weekend ramble by following our circular walk, which starts in the village and passes through the reserve.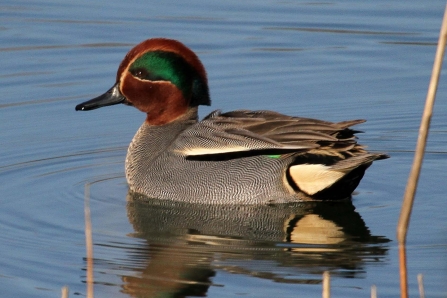 Loddon Nature Reserve, Berks
Wander around the lake at Loddon Nature Reserve near Twyford and see which winter birds you can see. This flooded gravel pit is home to birds such as teal, gadwall, pochard and tufted duck during the winter.
You may even be lucky enough to watch the elaborate courtship 'mirror dance' of the great crested grebe.
Discover more about your local wildlife at one of our events
Stay up-to-date with our work
Sign up below to receive the latest news from BBOWT, tips about how you can help wildlife, plus information on how you can get involved.