Discover and explore Banbury's green spaces with the Wild Banbury project

Wild Banbury project officer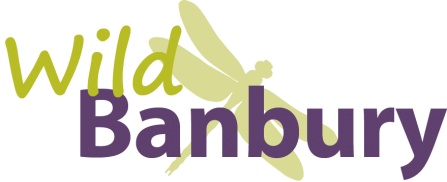 We want to inspire people of all ages to discover Banbury's wild spaces and local wildlife. We're working at two main sites, Hanwell Brook Wetland and Spiceball Park, owned by Banbury Town Council. We are excited to announce that we have recently started work at a new site, part of the Mineral Railway.
Discover Banbury's wild places
Hanwell Brook Wetland

Common frog by Mark Hamblin/2020VISION

Hanwell Brook Wetland, Duke's Meadow Drive

Hanwell Brook Wetland is the ideal place to look for a range of birds, dragonflies, frogs and toads.

As well as open wetland, this small site also encompasses scrub and reedbed habitats, as well as a new pond, which was created in summer 2017 and is still developing.

Help us encourage wetland wildlife by joining our work parties, where you will tackle the encroaching trees and cut the grass and reeds to encourage flowers such as bugle, meadowsweet and greater bird's-foot trefoil.
Spiceball Park

Kingfisher by Jon Hawkins - Surrey Hills Photography

Spiceball Park, Hennef Way / Cherwell Drive

Spiceball Park offers a mosaic of habitats and wildlife-spotting opportunities in the heart of Banbury. Keep an eye out for:

The bright blue flash of a kingfisher along the river Cherwell.
Striking birds such as sparrowhawks and bullfinches in the woodland.
A wealth of bees and butterflies in the wildflower scrape.
Mammals like weasels hunting in the long grass.

Try out our new Nature Trail starting by the woodland walk over the bridge!
Mineral Railway

Gatekeeper butterfly on oxeye daisies by Amy Lewis

Mineral Railway by Beaumont Close

This raised embankment is a hidden and delightful wildlife corridor that used to be a railway line transporting ironstone from quarries in Wroxton. It closed in 1967 and was later dismantled, all that remains of railway are a few brick structures. We hope to discover more about this site in the coming year and restore the open grass areas. This part of the Mineral Railway is the ideal place to look for a range of butterflies, day moths and urban foxes.

Help us to open up this sunny corridor to encourage butterflies by joining our work parties, where you will tackle the encroaching trees and cut the grass and scrub to encourage wildflowers.
Get involved with the Wild Banbury project
Find out what conservation volunteering is all about! Meet like-minded people and enjoy the benefits of a day working outdoors.
Find out more about volunteering

Upcoming work parties have now been cancelled following the government guidance on the Coronavirus / Covid 19 outbreak.
Please contact volunteering@bbowt.org.uk for updates or to be placed on the Wild Banbury Mailing list.
Wild Banbury project partners
The Wild Banbury project is run by BBOWT in partnership with Banbury Town Council.
We would like to thank the following organisations for their financial support: