A life that lives on
Making a donation to protect our local wildlife is a very special and meaningful way to honour the life of someone who loved nature. A gift to the Berks, Bucks and Oxon Wildlife Trust will help to protect bluebell-filled woodlands, wildflower meadows, rolling downland and many other valuable places rich in wildlife. There is no better way to remember a loved one whose life was enriched by nature.
Your donation will help us to look after 85 nature reserves, to stand up for local wildlife that is under threat and to inspire the next generation to embrace nature and be wild.
We rely on the generous support of our members and the public to care for nature across Berkshire, Buckinghamshire and Oxfordshire. Your gift will help us to make a difference for rare and threatened wildlife, and to nurture wild places that are so important for local nature and for people.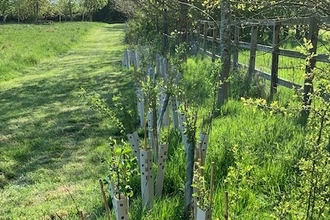 Restoring and planting hedges
A gift of £60 could help us buy 100 native hedgerow plants to create and restore hedgerows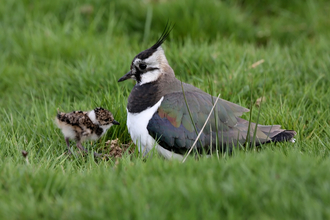 Creating homes for breeding birds
A gift of £100 could help us create 100 square metres of breeding habitat for rare birds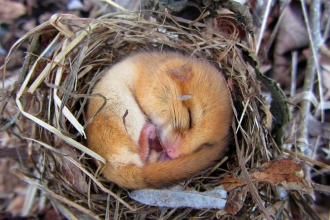 Helping threatened mammals
A gift of £250 could buy tools to help us manage our woods for threatened species like dormice
We are always incredibly touched and grateful to receive donations, large or small, that will have a lasting impact for generations to come.
Other ways to give
By post or phone
If you would like to send a donation by post, please send a cheque made payable to the Berks Bucks and Oxon Wildlife Trust. Please include your name and address and the name of the person you are donating in memory of.
Please send the gift to:
Membership Office, Berks Bucks and Oxon Wildlife Trust, The Lodge, 1 Armstrong Road, Littlemore, Oxford OX4 4XT
If you would like to give a gift by phone, using a credit or debit card, please call our Membership Office on 01865 788300.
Set up an online memorial page
You can set up your own online memorial page for your loved one, to share memories and stories with friends and family, and collect donations for charity. If you would like to collect donations for the Berks, Bucks and Oxon Wildlife Trust, you can set up a free fundraising page with JustGiving.
Get in touch
If you would like to discuss your gift with someone, please contact Claire Forrest, Membership Officer, at claireforrest@bbowt.org.uk or call 01865 775476.