Every month we produce wildlife wallpaper for you to use on your computer, tablet or mobile phone. 
Desktop wallpaper for your computer or tablet
Feel free to download the correct size for your device. Sign up to our newsletter to get our wonderful wildlife wallpaper delivered direct to your inbox.
Mobile wallpaper for homepage and lock screen
Step 1: Click one of the links and save the photo to your mobile photo library.
Step 2: Find the correct image in your mobile photo library, tap it and click on the box with arrow icon on the bottom left or top left of your screen.
Step 3: A menu will pop up, then click the "Use as Wallpaper" and select "Use as Lock Screen" or "Set Home Screen" option. From there, you can move and scale the photo as desired. When you're happy with how it looks, click the "Set". 
Download our wildlife wallpaper for your mobile's homepage screen or lock screen.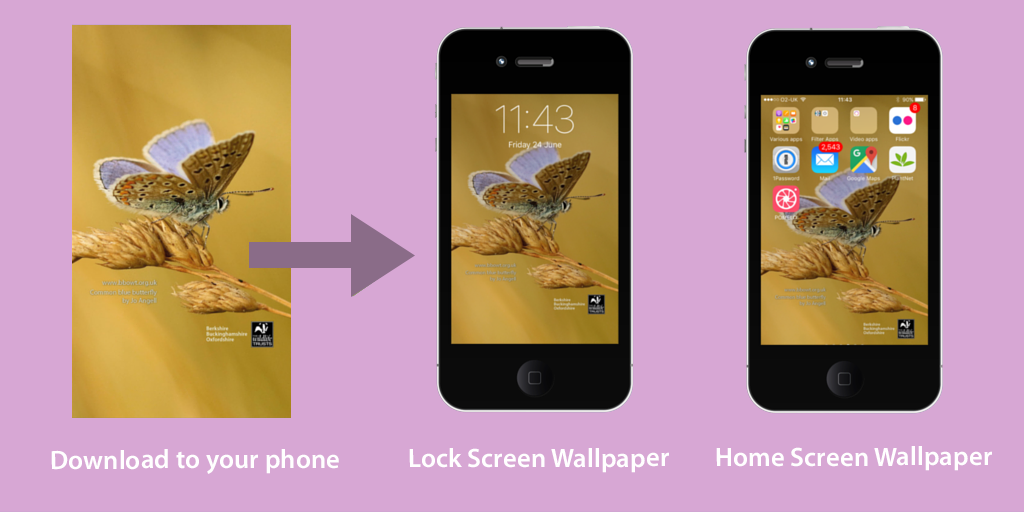 Stay up-to-date with our work
Sign up below to receive the latest news from BBOWT, tips about how you can help wildlife, plus information on how you can get involved.