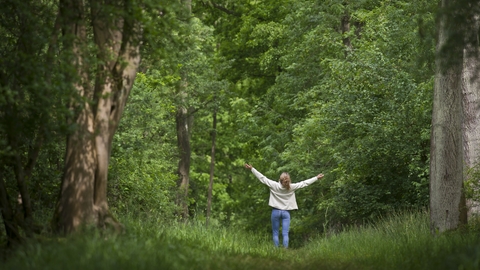 Come along to find out just how good spending time in nature is for our wellbeing and how you can make the most of your time outdoors!
About the event
Please note: this event has been postponed and will be rescheduled to take place in 2022
Join our wellbeing expert as we look at the benefits of nature for our wellbeing, and how you can make the most of spending time outside. No matter how long you've got – 5 minutes, an hour or a day, there are lots of ways to make the most of it and get your vitamin N(ature)!
This event will include an opportunity to ask your questions to our panel.
The talk will be hosted on Zoom and a link to join will be included in the confirmation email. We request you purchase a ticket per screen joining. As many people who can safely gather around a screen can watch.
This is the third in a series of Team Wilder events. The others are:
Love your Local Wildlife – Thursday 9 December
Wildlife activities on your Doorstep – Thursday 16 December