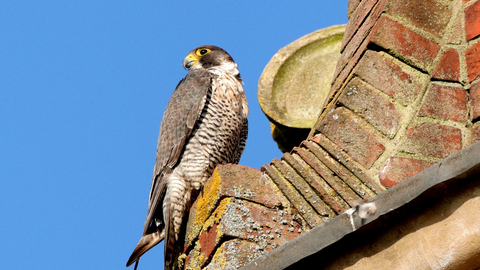 Return of the Peregrine
Location:
BBOWT Virtual meeting,
Berks, Bucks and Oxon
Peregrines in the UK declined to just 350 pairs during the period 1940-1970. Since then they have increased to 2000 pairs – and have nested in several Berkshire locations.
About the event
A new trend is nesting on buildings and pylons. Keith Betton   (Hampshire Ornithological Society)has studied their rise and shares his experiences of them – often nesting in boxes that he has supplied. 
This is an online Zoom meeting organised by Reading and District Natural History Society. Non-Members can join by emailing Julia on rdnhszoom@btinternet.com and asking for a free link