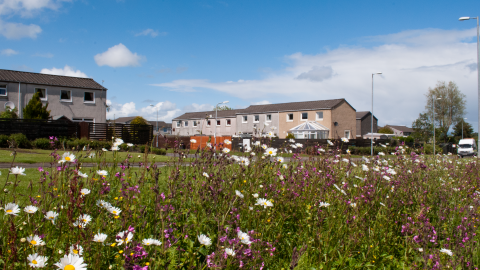 Wild Parishes webinar - Engaging with your local community
Location:
BBOWT Virtual meeting,
Berks, Bucks and Oxon
Do you want to take positive steps for wildlife in your parish?
About the event
The series of webinars are designed for parish councillors, clerks and volunteers to discover how you can improve your local area for wildlife and residents.
Hosted by the Berks, Bucks and Oxon Wildlife trust in collaboration with the Buckinghamshire and Milton Keynes Natural Environment Partnership and the Chilterns Conservation Board. Each webinar will focus on a specific topic offering information and advice about how you can manage areas and green spaces for wildlife. The webinars will last a maximum of 1.5 hours with approx. 1 hour of presentations followed by a Q&A session.
The link to the webinar will be emailed in advance of the event and will be different for each. Please get in touch if you do not receive this via events@bbowt.org.uk
If you have any questions or issues making payment via Eventbrite please get in touch via events@bbowt.org.uk
All of the webinars will be on zoom and start at 7pm
Thurs 3 Sept - Engaging with your local community
Speakers:
Katie Horgan Rough Around the Edges Project Officer, BBOWT
Rhiannon Flemming, Communications, Funding & Project Officer, Buckinghamshire & Milton Keynes Natural Environment Partnership
Councillor Jane Macbean, Buckinghamshire Council & Chesham Town Council
Others TBC