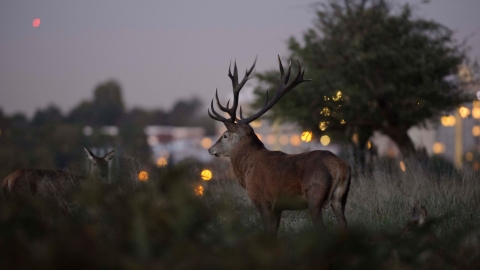 CANCELLED: The Real Urban Jungle with Simon Watt
Location:
Oxford University Museum of Natural History,
Parks Rd,
Oxford,
Oxfordshire,
OX1 3PW
Simon Watt, writer, science communicator and TV presenter, presents a talk on urban wildlife.
About the event
Nature is under attack. The rain forests are shrinking, the ice caps melting, the seas poisoned.
But there is one habitat that is expanding and thriving: the urban jungle. Our cities are not just filled with human life but with a surprising array of species that have come to live alongside us. In the heart of the city, evolution is moving at breakneck speed.
Countless species are adapting to living in towns and, in some cases, entirely new species are being born. Join Simon Watt as he looks at some of our new neighbours.
The Oxford Festival of Nature is a 2 week events programme run by BBOWT and collaborative partners across the city of Oxford between the 22 May to 7 June 2020. There are so many events to come along to and learn about wildlife and nature around you. Wild fun for everyone! For more information about the Oxford Festival of Nature visit www.oxfordfestivalofnature.org
Know before you go
Wheelchair access
Accessible to all