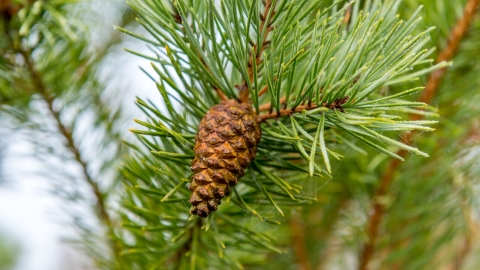 Green Christmas Tree Sale*
Location:
Caversham Court,
Church Road,
Reading,
Berkshire,
RG4 7AD
Visit Caversham Court, Church Street, Caversham for the annual sale of Scots Pine Christmas trees by Econet. BBOWT will be making decorated willow wreaths and stars and selling holly, mistletoe and pine cones
About the event
Come and buy green Christmas trees and other decorations and support conservation of local wildlife sites. Our Scots Pine Christmas trees are a by-product of heathland management in the area, our willow wreaths and stars are made from local willow coppice, and the rest of our pine cones, holly, mistletoe  can all be recycled after Christmas.
Cards, gifts, bird boxes, hedgehog homes, FairTrade goods, local honey and beeswax candles are also on sale and support charities,.
There is limited parking at Caversham Court apart from disabled parking bays. Please leave your car in adjacent roads, walk to the sale, select your tree and other goods and leave them in the creches in the garden and at the church. Then bring the car down for loading. 
*This event is organised by Econet, and the Christmas bazaar takes place at the same time in St Peters Church offering another range of gifts plus mulled apple juice and mince pies to warm you up.
Know before you go
Wheelchair access
yes, but access includes gravel surface. There are steps up to the church