Family activity: How to make wildlife watching binoculars
Grab whichever craft supplies you have at home and follow these simple steps to create your very own binoculars.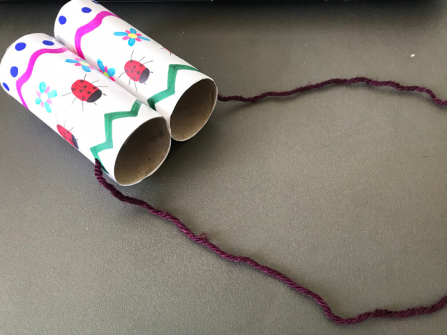 To make your wildlife watching binoculars, you will need: 
2 cardboard loo rolls (or a kitchen roll tube cut in two)
1 sheet of A4 paper
a pair of scissors
PVA glue
approximately 60cm/2ft of string or wool
whichever craft supplies you have to hand, for example pens, paint, tissue paper, etc.
a hole punch, or pen
an elastic band (optional)
2 bulldog clips or clothes pegs (optional)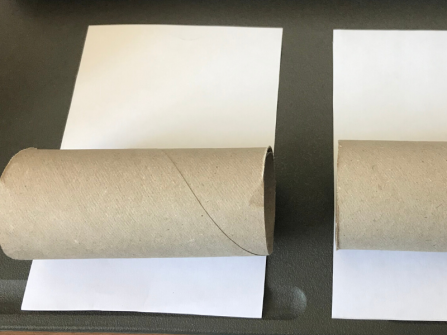 Step 1
Cut a rectangle of paper to fit each of your loo rolls.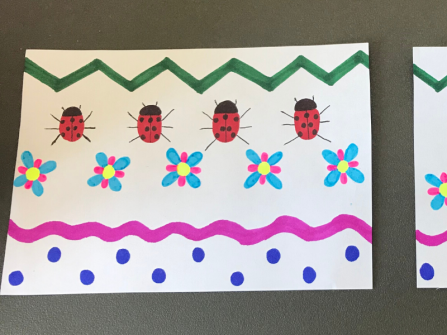 Step 2
Time to get creative and decorate your paper rectangles! Use whichever craft materials you have to decorate each sheet of paper. You could use pens or paint to create a pattern, or perhaps tissue paper to make camouflage binoculars that blend in with the surroundings.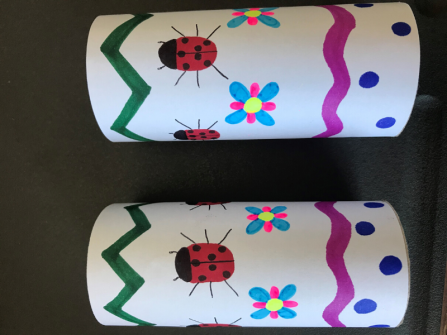 Step 3
Once you are satisfied with your decorating, use some PVA glue to stick your paper rectangles onto your loo rolls.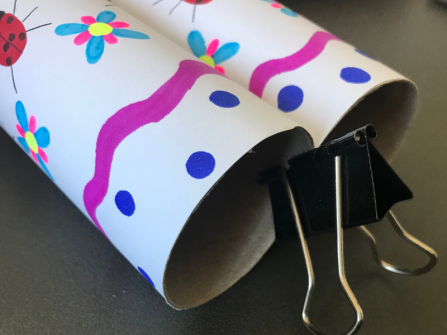 Step 4
Now use some PVA glue to stick your two loo rolls together, to create the binoculars shape. If you have an elastic band pop it around your binoculars to keep the rolls secure while they dry (this could also be done with a bit of string). If you have bulldog clips or clothes pegs pinch each end of your binoculars to hold them together, as pictured. Set aside to dry.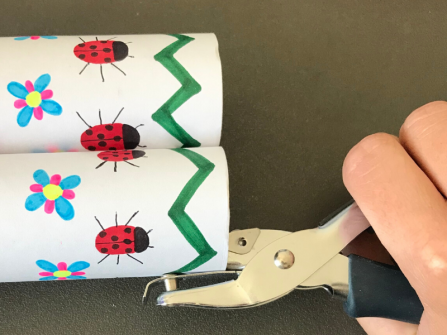 Step 5
When the glue has dried, use a hole punch or pen to punch a hole in the outside of each loo roll.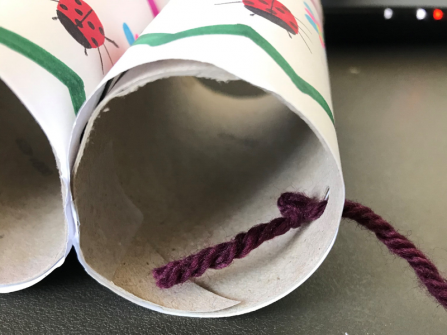 Step 6
Thread one end of your string/wool through one of the holes. Tie a few knots to stop the string slipping through. Thread the other end through the other hole and tie more knots to create a carrying strap.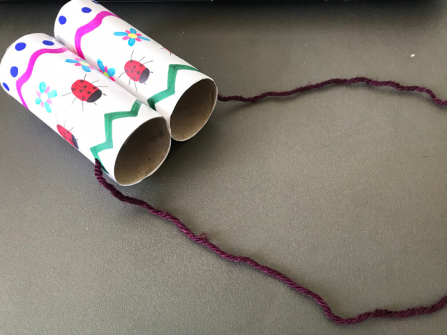 You've created your very own wildlife watching binoculars! See what you can spot in your garden, on a walk or out of your window. We'd love to see a photo of your binoculars.
Share a photo with us on Facebook!
What wildlife can you spot near you?