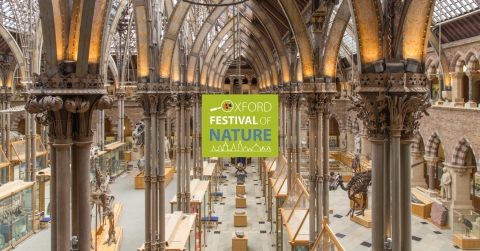 The Oxford Festival of Nature is a 2 week events programme run by BBOWT and collaborative partners across the city of Oxford between the 22 May to 7 June 2020. There are so many events to come along to and learn about wildlife and nature around you.
From theatre to film and comedy to expert talks, wildlife walks, river cruises, family fun days, there's wild fun for everyone! See highlights of the festival below and scroll down to see our full list of festival events!
Highlights of the festival
Find out more about the Wild Oxford Project
The Oxford Festival of Nature is organised in partnership with the Wild Oxford Project. Wild Oxford's aim is to create a more resilient network of wildlife habitats across the city which will benefit Oxford's natural heritage and improve people's access to nature. We want to inspire people of all ages to discover the wild green spaces in Oxford!