Our vision
We believe that everyone deserves to live in a healthy, wildlife-rich natural world and experience the joy of wildlife every day.
Why does this matter for business?
Our working days are increasingly spent indoors in front of our computer screens.
The good news is that there is increasing evidence and recognition that spending time outdoors in nature provides us with measurable wellbeing benefits.
We look after nearly 90 nature reserves, beautiful wild places where you can enjoy the benefits of being outdoors. Our Wild Wellbeing Courses for businesses enable your employees to reap the rewards of connecting with team mates in the great outdoors.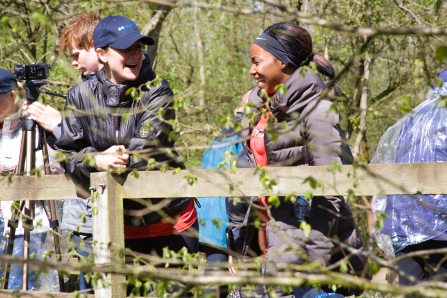 How does this help your business?
Improvement in workforce wellbeing creates happier, healthier employees leading to:
• Better performance
• Improved profitability
• Greater retention of talent
Our Wild Wellbeing Courses
Our one day course, typically located on one of our nature reserves, combines real, hands-on, team-building conservation work with wellbeing activities.
We can offer bespoke courses, with activities to tackle the stresses of the workplace, including guidance for combating mental fatigue, increasing positive moods, restoring concentration levels and dealing with pressure. 
Get in touch to find out more
You can also find out more by contacting Colin Bunting, Senior Corporate Partnerships Officer, on partnerhips@bbowt.org.uk or 01865775476 ext 3208.