Outreach Education for Primary children from Foundation - Key Stage 2
Available from September to February
Do your children get the most out of your school grounds? Would you like more opportunities for learning outside the classroom? Why not 'Go Wild' in your school grounds with your local Wildlife Trust?
Our popular workshops are run by knowledgeable environmental educators who are experts in making outdoor learning enjoyable, exciting and fun. They aim to inspire your children to become budding nature enthusiasts and future wildlife caretakers. Read more about the different options below.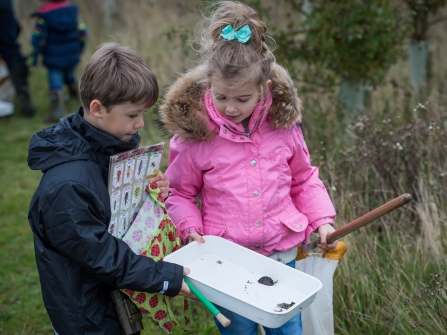 Options
Our exciting, hands-on workshops are suitable for a class of up to 35 children.
Nature Discovery - Choose two from pond dip, bug hunt, sensory Earth-walk or owl pellet dissection.

Outdoor Explorers - Become a wildlife survival expert: build animal shelters, track wildlife and have fun with mud and sticks.

How to Help Wildlife - Choose from making bird feeders, bug hotels and hedgehog homes.
Donation amounts
Half-day Wildlife Workshop - £150 (lasts approx. two hours). Choose one workshop from the list above.
Full-day Wildlife Workshop - £250 (lasts approx. four hours). Opt for one class to enjoy two different workshops or choose a repeated half-day for two separate classes.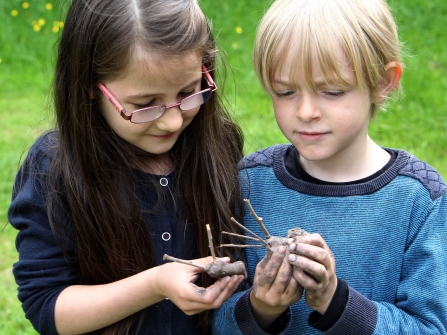 What you need to know
Pre-booked 'Go Wild at Your School' programmes are available from September to February.

We will provide risk assessments for activities undertaken on the day.

As far as possible activities will take place outdoors in your school grounds.

The planned activities on the day of the visit will be adapted for your school setting and age group.

We ask you to confirm that you have a current school grounds risk assessment.

We reserve the right to change the planned activities on the day of the visit.