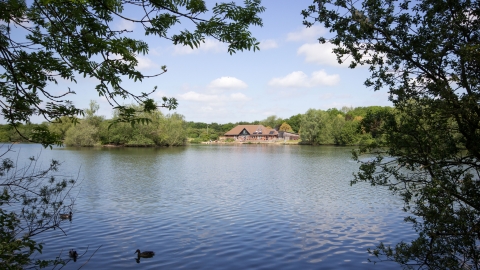 Home Educators - Nature Explorers
Location:
The Nature Discovery Centre
Muddy Lane
Lower Way
,
Thatcham,
Berkshire,
RG19 3FU
Join us for a hands on day of wildlife activities for home educating families with the theme of "Habitats and Adaptations".
About the event
As a family, you'll complete challenges, explore the nature reserve and search for the creatures that make their home here. Activities will include a scavenger hunt, pond dipping, bug hunting, craft-making, child-led play and story time around a campfire.
Who is this event suitable for?
Home educating families of all ages. All children must be accompanied by an adult.
What to wear?
Come prepared to get muddy and be outside whatever the weather. We recommend long trousers and closed toed shoes as you will be kneeling down and walking through long grass.
What is the terrain/distance like (walks)?
Total walk of less than 1 mile. Suitable for pushchairs (e.g. if bringing younger siblings).
Details required from visitors:
Age(s) of child(ren) and any additional needs that would be helpful for me to know about, e.g. mobility issues or allergies.